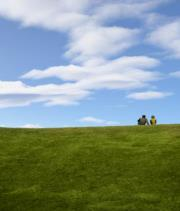 It's great to have a site that talks to those of us who live in small towns. We love living here, but do sometimes miss the cool stuff you can get in the city.
Wenatchee, WA (PRWEB) April 10, 2012
Small town life can have some extraordinary benefits. No traffic. Large homes for less money. Wide open spaces. Friendly. Simple. A wonderful place to raise a family. Consumers in small towns can live a sweet life, but are often without some of the conveniences in larger cities. At http://RuralRefined.com, these smaller town residents can find big city shopping and always at great discounts.
Apparel, shoes, accessories for everyone in the family home and garden solutions, beauty products not often found in smaller towns (http://RuralRefined.com/Shopping) to outdoor and recreation, entertainment, gift options for everyone in your life, and stores for teens, weddings, electronics, travel, books, health and wellness and more. High quality stores hand-selected for their range of products and services. Visitors can sign up for the monthly e-newsletter for a sneak peek on new stores and deals added to the site.
But unique and discounted shopping is not the entire story. RuralRefined.com is also a community forum for those who live in smaller towns. Although Rural Refined is just launching its site, it is starting with Rural Rants and Raves, where people can choose their state and write anonymous rants or raves about things going on in their communities or people and businesses in their town.
In addition, RuralRefined.com is hosting a "Dear Annie" column where small town residents can write anonymously for advice on personal issues. Another important feature is a blog for rural community discussion, available in the Our Town Blog http://RuralRefined.com/OurTownBlog) where issues that small town dwellers face can be discussed in an open forum. Different from Rural Rants and Raves, this is the place to start sharing the rural conversation about issues, challenges, events, festivals, and stories.
Although just launching, RuralRefined.com is committed to growing the site to include even more value and content for small town lifers. Visitors are also urged to send suggestions through the site to help the company provide what smaller towns need and want in an ever-expanding site.
ABOUT RURAL REFINED, LLC
Started by three "happily middle-aged" partners who moved from big cities to small towns and loved everything about it, but missed some of the big city conveniences. Based in Wenatchee, Washington.