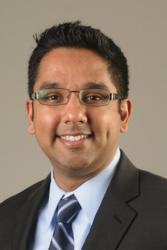 The best things about this treatment method is that it is covered by most insurance plans and offers a more permanent solution.
Columbus, OH (PRWEB) June 11, 2013
Premier Allergy offers patients a new seasonal allergy treatment program known as rush immunotherapy. Dublin allergist Dr. Summit Shah is leading the Ohio allergy market in providing these accelerated allergy shots. For people who suffer from seasonal allergies, rush immunotherapy is a highly effective way to manage allergy symptoms through this season and in the years following. It is an aggressive and safe alternative to traditional immunotherapy treatments, which only provide temporary reliefs.
Traditional allergy treatment consists of a series of appointments over several months during which the patient receives small doses of the allergen so that he or she is able to build up a tolerance. Generally, 50 shots are given over the course of a year. With the rush immunotherapy treatment being offered at Premier Allergy, the same amount of allergens are given to a patient over the course of a single day. This helps jumpstart the immune system and quickly builds up immunity. Research has shown that these types of accelerated immunotherapy schedules are safe and effective, appealing to a great many patients who cannot or do not want to go through the traditional treatment plans that involve weekly allergy shots.
Rather than getting weekly shots, a rush immunotherapy patient visits the Columbus allergist's office for a series of 4-6 shots over the course of several hours. Between each of these shots, the patient is closely monitored to ensure that there are no adverse reactions to the treatment. After the day of treatment, a patient comes in for follow up visits for a few months. As a result of rush immunotherapy treatments, most patients build up a strong tolerance to common allergens and can live symptom free. For some patients, this could solve issues with seasonal allergies for life.
"One of the best things about this treatment method is that it is covered by most insurance plans and offers a more permanent solution," says Dr. Shah. "We highly encourage allergy sufferers to look into the rush immunotherapy option."
Experts are predicting the upcoming allergy season to be the worst season to date. Managing allergies is a common struggle, and rush immunotherapy offers an alternative to allergy shots. To learn more about rush immunotherapy and other procedures offered at Premier Allergy, visit http://www.premierallergyohio.com or call (740) 304-0151. Premier Allergy office is located at 5080 Bradenton Ave., Suite C, Dublin, OH 43017.
About Premier Allergy
Dr. Summit Shah is the lead allergist at Premier Allergy. As the winner of the prestigious America's Top Allergist award and medical advisor to the "My" Food Allergy Support Group, he is committed to helping patients find relief from all types of allergies, including food allergies and environmental allergies. Premier Allergy also has seven other convenient locations in the Columbus area.