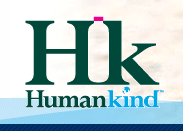 the lives of so many... thousands of children... can be saved by people simply clicking a button online or sending a single text message a day
Philadelphia, PA (PRWEB) April 03, 2012
Last week, screen printers Rush Order Tees began spreading the word about Humankind Water's mission and fundraising efforts through the sale of custom t-shirts. Now, with the final days of the Walmart "Get on The Shelf" competition, the organizations are making a push on their social outlets to remind their followers to vote daily for the cause.
President of Humankind Water, T.J. Foltz explained "Bad water kills more children daily than AIDS, Malaria, Measles and Warfare combined. Humankind Water is trying to change that.
"Walmart's Get on The Shelf competition gives the winning organization an opportunity to literally win a spot on Walmart's shelves, which could mean millions for the cause."
"These final hours are crucial" noted Vice President of Marketing and eCommerce for Printfly and Rush Order Tees, Ron Reed. Reed was passionate stating "It's amazing and both uplifting and heartbreaking to think the lives of so many... thousands of children... can be saved by people simply clicking a button online or sending a single text message a day.
"We believe in the cause. We're passionate about it. And we believe in T.J. and his team. We will help spread the message, raise funds and continue to promote the cause well after the Walmart contest ends but with the contest entering it's final hours, our work today - right now - has an elevated importance."
Learn more about Humankind Water's bottled water ratings and the contest at Walmart's Get on The Shelf site.
To contact Rush Order Tees call (800) 620-1233.
--
About Humankind Water
Humankind Water is a non-profit organization dedicated to supplying clean drinking water to areas in need. 100% of the net profits of all sales of Humankind Water goes to this cause.
The organization is based in Pennsylvania and is growing the awareness of the serious problem responsible for the deaths of thousands of children every day. To combat the problem, Humankind Water funds the construction of equipment that purifies the water in impoverished areas. The equipment is portable and can make rain water and local water sources clean for drinking.
Currently Humankind Water is in a competition to be carried in Walmart stores. To learn more about Humankind Water, buy water, donate or vote for them to "Get on TheShelf".
About Rush Order Tees | a Division of Printfly
Printfly and Rush Order Tees are eCommerce based businesses built on repeat business and referrals from satisfied customers. Originally launched to satisfy the demand for quick turn around custom printing projects for both consumers and businesses, the Rush Order Tees brand has grown to be a major leader in the custom shirt printing industry for both rush and non-rush standard turn around projects.
Since it's founding in 2002, Rush Order Tees has expanded its product offering beyond custom printed shirts to include a wide variety of sports, academic, community-driven, commercial and business offerings including company polos, custom business shirts, custom team jerseys, custom printed hats, custom printed sweats, custom college shirts, school jerseys, custom totes, custom aprons, and more.
Through the years, the businesses developed a reputation for excellent service, value and quality. Their customers have voiced their well earned allegiance and appreciation across many consumer-driven review sites earning Rush Order Tees and Printfly overwhelmingly positive online rating and reviews across the leading sites including Google, Superpages, Yellow Pages, and the Better Business Bureau where they hold a certified A+ Accredited Rating.
Made necessary by consistent growth, Printfly acquired a 15,000 SF facility in North East Philadelphia, PA which Rush Order Tees operates from after equipping the facility with over twenty of the most advanced and fast screen printers, digital printers (DTG Direct to Garment printers), screen exposure units, screen printing heaters and much more. Now, in 2012, the business continues to grow to a point that now requires a new facility and offices.
Contact Rush Order Tees at (800) 620-1233