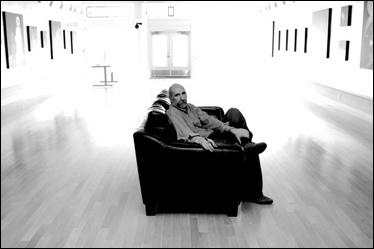 the next best thing to owning the original.
Pacific Grove, CA (PRWEB) February 23, 2007
An established artist in the international art world, North America has officially put Russian painter Victor Lysakov on its map.
Lysakov Art Company, Inc. celebrated their grand opening in Pacific Grove, California February 2, 2007. The artist arrived directly from Moscow to partake in the festivities. Over 200 VIP guests enjoyed traditional Russian music, cuisine and entertainment while beholding Lysakov's modern expressionistic artwork.
Pacific Grove officials, savvy art collectors and local design firms unanimously agreed that Lysakov Art Company, Inc. is on par with modern art galleries found in metropolitan art centers such as San Francisco and New York. With sizable retail square footage, hard-wood floors, stainless steel walls, well-placed lighting and vibrant artwork, Lysakov's gallery is an innovative addition to the Monterey Peninsula.
Named one of "The Best European Artists," Lysakov has participated in several prestigious exhibitions and auctions in Russia, Poland, Germany, Sweden, Austria, France and Italy.
Using oil or acrylic on canvas, Lysakov prefers brilliant, unmistakable colors - his color palette is very distinct. Each painting is its own unique creation and exudes a certain depth. New or seasoned, trusting or suspicious, frightened or fearless - the artist challenges you to grow bored with his paintings.
Lysakov holds a vast personal collection of his beloved original paintings. Additionally, there are hundreds of paintings placed in private collections around the world. During Lysakov's initial U.S. launch, however, only a select 40 paintings have been released and are available for sale. They range in image size from a humble 14x14 to a majestic 58x50. All are offered at an extremely low edition size of 395 Signed and Numbered (S/N) and 30 Artist Proofs (A/P) giclée canvas prints.
Giclée (pronounced zhee-clay) is a French term roughly meaning "spray or squirt" which refers to the digital printing process. During printing, millions of microscopic droplets of ink per second are applied to the print media. A giclée is a high-end fine art print recognized as "the next best thing to owning the original."
In February, Lysakov Art Company, Inc. plans to partner with at least 20 other modern art galleries throughout the country. These select dealerships will be eligible to purchase and display Lysakov art in their galleries.
Lysakov Art Company, Inc. is located at 305 Forest Avenue in charming Pacific Grove, California, in the heart of one of the nation's art capitals - the Monterey Peninsula. On-site, the 4000 square foot facility houses the corporate offices, publishing headquarters and the first-ever exclusive Victor Lysakov Gallery.
For additional information, please contact:
Heather Neal
VP Sales and Marketing
Lysakov Art Company, Inc
305 Forest Avenue
Pacific Grove, CA 93950
(831) 375-7100 corporate
(831) 375- 7102 fax
(775) 852-6017 direct
http://www.lysakovartcompany.com
# # #