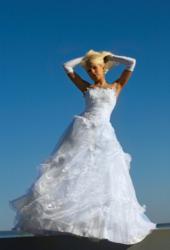 The best advice on finding a Russian Bride is working with someone who can guide you to the right places and people, prepare you for your journey, and steer you away from pitfalls
Sunnyvale, CA (Vocus/PRWEB) May 11, 2011
Greg Sarcona, PhD, President and Chief Romantic Officer of Olga's Girlfriends, a Bay Area dating service, has been a matchmaker for single, professional men in the San Francisco Bay Area for ten years with a specialty in matching the men to ladies in Russia, Ukraine, and Belarus. He offers tips for men hoping to find their life partner.
1. Be datable. Review your hairstyle, wardrobe and grooming habits, and potentially consult with a dating coach in order to know what subjects to talk about, and be completely comfortable with dates.
2. Be physically and mentally marriageable. Determine what your vision of marriage is, your feelings on children, and what you are looking for in a partner. Then make sure that your living accommodations are up to par to include a partner into your life.
3. Put demographics in your favor. The demographics of Russia, Ukraine, and Belarus are favorable to single professional men seeking marriage as women outnumber men in these countries, and are all looking for a good, caring, provider to start a family with.
4. Find a good "tour guide." Olga's Girlfriends LLC personally meets with its male clients to determine which method of meeting women is best for the client. Using Olga's Girlfriends, a man seeking a Russian bride will be connected to the matchmaker in the country and city who has the best and most populous set of ladies who match his needs, wants, and desires for love, marriage, and family.
5. Learn the Cyrillic Alphabet. Just enough to know a few basic phrases would be beneficial, no need to wow your potential father in law.
"The best advice on finding a Russian Bride is working with someone who can guide you to the right places and people, prepare you for your journey, and steer you away from pitfalls," says Dr. Sarcona.
Olga's Girlfriends also offers seminars to learn more about their process for finding clients a partner, and creating a lasting, happy marriage. The seminars specifically are on "How to Find a Russian Bride," "Do I Need an Immigration Attorney?" and "Russian Dating."
For more tips on finding a Russian bride, information on their seminars, or any of Olga's Girlfriends other services, call them at 1-877-OLGA-877, or view them on the web at http://www.olgasgirlfriends.com.
About Olga's Girlfriends
Olga's Girlfriends LLC is a Bay Area matchmaking marriage agency, which uses the personal, face-to-face touch to meet with single professional men who want to find a loving wife and mother of their family. It connects men from The US to Russian girls and women and also Ukraine, and Belarus via a network of matchmakers who know their ladies personally. Olga's Girlfriends is located in Sunnyvale and serves all Bay Area communities.
###