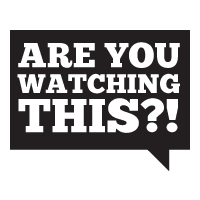 We're creating an entirely new entertainment experience for the modern sports fan, and this is just the tip of the iceberg.
Austin, TX (PRWEB) December 20, 2011
Are You Watching This?! (RUWT), the sports application that guarantees no sports fan ever misses an Instant Classic with personalized and sophisticated alerts and recommendations, announced today the launch of native Android smartphone, tablet and Google TV applications.
With RUWT, fans always know exactly what channel to watch, when, and why. Whether it's overtime, a no-hitter, a close finish, a big upset, a huge rivalry or the playoffs on the line, RUWT watches every game 24/7, making accurate predictions so that fans can plan ahead and immediately alerting fans when they need to tune-in and catch the most important moments.
The core RUWT technology leverages patent-pending predictive algorithms and machine learning to process real-time in-game statistics from around the globe. It then provides personalized recommendations to each user and even alerts them asynchronously when a game is getting hot and deserves your attention.
RUWT's application for Android is built on a single code base across all platforms and uses fans' personal channel listings so all of the screens in their living room are integrated with no fragmentation issues for a streamlined sports watching experience. Users can receive an alert that a game has gone epic on their smartphone and with one click change the channel on their TV right from the app.
"Spring 2012 will be the busiest Q1 in sports history with a compressed NBA season, bowl games, March Madness and more. RUWT is the ultimate sports remote – you'll never miss a game that's exciting and you'll never be teased with a game you can't get," said RUWT Founder Mark Phillip. "It's high time we reinvent the way we watch sports, especially for integrated living rooms. We're creating an entirely new entertainment experience for the modern sports fan, and this is just the tip of the iceberg."
A pinch and zoom heat-grid shows fans an at-a-glance look of all the games currently airing, color coded based on excitement level. If you see a game that seems more exciting, just click or swipe over to it and your TV switches channels automatically.
RUWT gives each fan a unique and customized watching experience. No longer will fans be teased about a game they can't see anymore -- alerts can be set to exclude games airing outside of personal networks, and the "My TV" feature lists only games on a specific cable/satellite provider. If you just have a few games you care about, you can easily flag your favorite teams for priority notification. For those looking for even more help, the RUWT Dashboard recommends the five can't-miss games on a daily basis.
RUWT makes it possible to pair Android smartphones or tablets with the TV (GoogleTV, DIRECTV or TiVo for now) and change the channel directly from the app with a single click. Want to swipe through multiple games? Just click or swipe to a new game and your TV will follow. Finally, the app goes beyond "last channel" functionality, giving easy access to the four most recent games.
RUWT is the perfect sports concierge for both die-hard fans and the more casual follower Fans who love sports but don't have the time to be a super fan can rely on the recommendations and alerts to make sure they're never left out of an exciting game.
You can download the RUWT app for your Android smartphone, tablet or GoogleTV here.
For more information on RUWT, visit http://www.areyouwatchingthis.com.
Supporting materials:

Watch the screencast: youtube.com/user/RUWTvids
Read more at the RUWT blog: blog.areyouwatchingthis.com
Follow RUWT on Facebook: facebook.com/AreYouWatchingThis
Keep up with RUWT on Twitter: twitter.com/ruwt
About Are You Watching This?!
Are You Watching This?! (RUWT) watches every game on every channel, from football to hockey to NASCAR, and tells you to tune in so you never again miss an instant classic. When RUWT finds a hot game, it sends out an alert via email or text with the score, time left, and reason why the game is good (no-hitter, close finish, big upset, etc.) along with the exact channel to turn to.
RUWT is powered by a patent-pending game-rating engine that objectively analyzes data and rates events using algorithms based on the league, score, time left, rankings, teams involved, user opinion and Internet buzz. Games are categorized as OK to Epic and users can "root" for games, upping their levels.
For more information, visit http://www.areyouwatchingthis.com, or follow RUWT on Facebook,Twitter and on the blog.
###