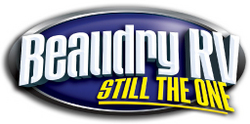 RV Campgrounds are open and ready for business
Phoenix, AZ (Vocus) July 7, 2010
Media coverage surrounding the extent of damages of BP's oil spill in and around the Gulf Coast is affecting local business and tourism. As many people watch to see the extent of the damage of the oil spill RV enthusiasts are booking vacations elsewhere. RV Campgrounds are seeing numbers drop despite the fact many beaches in the Gulf Coast have not yet been affected by the oil spill.
RV Campgrounds aren't the only ones suffering due to the disaster. Fishing businesses and tourist-based services are also seeing their business suffer. However, even as some businesses are declining, others are seeing a steady stream of vacationers heading in for what they hope will be a busy summer season. While some beaches have been affected, most areas throughout Texas, Louisiana, Mississippi, Alabama and Florida remain pristine.
In Florida, http://www.pcbeach.org has been set up for visitors to monitor the conditions of local beaches, in an effort to ensure visitors of an enjoyable vacation. Those heading out for a summer break should check out local areas to be sure they have not been affected by oil. Beaches are a top vacation choice for many RV enthusiasts. With the recession only recently in remission, any loss of business could be damaging for campgrounds.
"RV Campgrounds are open and ready for business," says Scott Beaudry of Beaudry RV Company. "The Gulf Coast boasts incredible beaches, atmosphere and people. RV enthusiasts should check the area they are booked to visit before they cancel reservations. There is no reason for people to be deterred from visiting this area of the country."
Beaudry RV Company has been a leader in the RV Industry for over 40 years. Their customer service, parts department and summer events set them apart from other RV companies. They carry an extensive selection of Class A, Class B and Class C RVs.
For more information on Class A, Class B and Class C RVs, Travel Trailers and Fifth Wheel Campers and Beaudry RV Company or current trends in the industry contact:
Scott Beaudry
Company: Beaudry RV Company
http://www.BeaudryRv.com
Phone: 520-239-5054
# # #