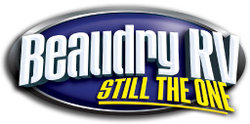 If you don't own an RV, then head down to an RV dealer near you or check out RV dealers online.
Tucson, AZ (Vocus) September 24, 2010
Beaudry RV Company is more than just an RV dealer. Beaudry believes in engaging their customers in the RV lifestyle and providing them fun places to explore no matter what the season. As fall settles in and summer temperatures are dropping, Beaudry RV Company encourages RV enthusiasts to get out and enjoy the sun and nature's beauty before it fades.
Top Four List of Fall Fun Adventures:
1. Fall Foliage. Finding the perfect place to view the changing of the seasons is a passion for many RV enthusiasts. Colorado is already starting to turn and many other sates won't be far behind. Finding fall colors is a great excuse for the entire family to get outside and see something truly incredible. In order to find out the closest place to home, call the US Forest Service Fall Color Hotline at 800-354-4595, or check out the Foliage Network and Yankee Foliage for guidance on where to go and when.
2. Halloween in RV Campgrounds. For RV enthusiasts who want to enjoy the weather before the snows come, but don't want to miss Halloween with their family, consider Halloween in an RV Campground. Many campgrounds become ghoulishly frightening with costume contests, pumpkin carving contests, scary stories, scream contests and more. For more information, visit GoCampingAmerica.com
3. Oktoberfest Celebrations. Oktoberfest usually pairs delicious beer with German foods, such as brats and spaetzel. There are a variety of campgrounds that celebrate Oktoberfest to different degrees. Across the country, Oktoberfest celebrations are about to begin. Join the fun.
4. Music Festivals. Enjoy incredible outdoor music festivals including Arizona's Bisbee Blues Festival, Sept 25th, Idaho's Sun Valley Jazz Jamboree Oct 13-17, Nevada's Bluegrass Festival Oct 8-10, Oregon's Medford Jazz Festival, Oct 8-10 and Washington's Irish Music Festival.
"Wherever you go for the fall, be sure to take family and friends in new or used RV," says Scott Beaudry of Beaudry RV Company. "If you don't own an RV, then head down to an RV dealer near you or check out RV dealers online."
Beaudry RV Company has been a leader in the RV Industry for over 40 years. Their customer service, parts department and summer events set them apart from other RV companies. They carry an extensive selection of Class A, Class B and Class C Motor homes as well as fifth wheels, travel trailers and used RVs.
For more information on new and used RVs and Beaudry RV Company or current trends in the industry contact:
Scott Beaudry
Company: Beaudry RV Company
http://www.BeaudryRv.com
Phone: 520-239-5054
# # #