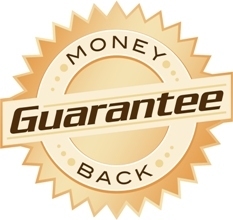 With CoachShare, our owners are not paying for their coach to sit around unused most of the time; they have a professional management team to take care of all hassles so they don't have to
San Diego, CA (PRWEB) April 22, 2009
CoachShare, a San Diego based company that sells fractional ownership shares in luxury RVs, announced today it would offer a money back guarantee to all of its customers - a first of its kind in the RV industry. The money back guarantee lets new owners return their share within the first 90 days if they are not completely satisfied with the CoachShare fractional ownership program.
"A money back guarantee may be common in many industries, but not in the RV industry," says James Palmer, President and CEO of CoachShare Inc. "When you buy an RV from a traditional RV dealer, once you drive it off their lot, it is yours, whether you like it or not." Palmer says they launched the money back guarantee to take the risk out of buying a fractional ownership share with CoachShare. "Many people are unsure about our fractional ownership program because it is a new way of owning an RV, or they are just unsure about RVing altogether. A money back guarantee lets them try our program and RVing, knowing if they are not 100% satisfied they have a way out," Palmer explains.
Fractional ownership, very popular in the private aircraft, yacht, and vacation home industries, is a new concept for RV ownership. The idea is simple. An RV is purchased, and used by multiple owners, while CoachShare facilitates, manages, and maintains every last detail for the owners. Each owner purchases a time increment that fits their needs, either 2 weeks per year, 5 weeks or 11 weeks. The ownership period lasts 3 years, after which the coach is sold, each owner gets a check for their share, and the owners are free to walk away, continue with CoachShare, or purchase their own RV.
The major benefits of fractional ownership to the consumer are the savings, service, and convenience. "With CoachShare, our owners are not paying for their coach to sit around unused most of the time; they have a professional management team to take care of all hassles so they don't have to," Palmer describes. "It's the best value in the RV industry for the casual RVer, who wants a very nice, well kept coach with all the amenities, but doesn't want to spend the money to purchase their own, or spend the time to maintain it," Palmer says.
CoachShare hopes, with the introduction of their money back guarantee, it can reduce the risk and make potential owners feel more comfortable in these tough economic times, when wasting money on something you don't like, or won't use, is not an option.
###