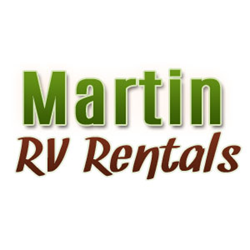 Motorhomes are affordable, fun, and adventurous.
Manheim, PA (PRWEB) March 25, 2014
Management at Martin RV Rentals recently unveiled a redesigned website that's mobile friendly. This site includes intuitive navigation, a new appearance, and updated content.
Martin RV Rentals has recently expanded in more ways than one.
"We've been experiencing a lot of growth since we started in 2007," said owner Justin Martin. "Last May we moved to a larger facility that could accommodate all of our RV rentals. This year we expanded our online presence with a larger website."
Martin believes the reason for his company's success and continued growth is two-fold.
"Motorhomes are affordable, fun, and adventurous," explained Martin. "Taking a road trip in an RV or camping in a pop-up trailer rental are pastimes that never go out of style.
"Additionally, Martin RV Rentals does everything it can to provide an unforgettable vacation. Most of our rentals are less than a year old. This guarantees access to the newest amenities and features. Also, all of our motorhomes come with 100 free miles per day. These are just a few of the ways we go above and beyond to serve our customers."
Part of the redesign included making the site mobile friendly.
"Most people plan vacations online now," said Martin. "We want all customers to be able to use our website to quickly plan their travels, regardless of whether they are on a smartphone, iPad, or laptop."
The mobile-friendly website also features integrated social media. Customers can access the company's Facebook, Twitter, Google+, and Customer Lobby pages by clicking the icons that appear at the top of the browser. Following Martin RV Rentals through social media makes it easy for customers to stay up to date on the latest specials, travel ideas, and RV news.
Martin RV Rentals partnered with The Web Guys to create the updated website. Located in Carmel, IN, The Web Guys specialize in building custom websites and conducting Internet search marketing for businesses nationwide.
About Martin RV Rentals
Located just minutes from Hersheypark® in Pennsylvania, Martin RV Rentals offers a wide selection of camper, motorhome, and RV rentals. It also offers many customer benefits, including affordable prices, 100 free driving miles per day, and on-site parking for the duration of the rental. Customers can reserve a rental by calling 888-206-9748 or by visiting http://www.MartinRV.com.