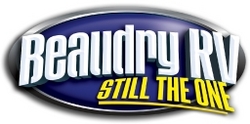 Many local towns depend on tourism revenue that the parks create, closures could be disastrous for these communities
Tucson, AZ (Vocus) February 12, 2010
Arizona's decision to close half their state parks has Beaudry RV Company concerned for RVers as well as the state. RVers flock to Arizona during the winter months and bring millions of dollars in tourism to the state. Having parks like Red Rock State Park in Sedona close will be a huge loss as a destination for RVers as well as Arizona.
Last year California's proposal to close state parks resulted in a strong outcry from park advocates, forcing Governor Schwarzenegger to come up with an alternate solution to fund parks. Other states such as Iowa, Lousiana and Idaho may close all or part of their state parks.
The Arizona State Parks lost over two thirds of its $26 million budget in the last fiscal year. 8 parks have been closed, 13 more by June of this year. This leaves only 9 parks open with no guarantees.
"Many local towns depend on tourism revenue that the parks create, closures could be disastrous for these communities," says Thom Sylvester at Beaudry RV Company. "This raises some red flags. We strongly encourage those who enjoy our great state to write local representatives in opposition of the closures. It is a great loss to our state."
For more information on RV sales, Beaudry RV Company or current trends in the industry contact Thom Sylvester at: 520-239-5054. Or visit Beaudry RV Company online at http://www.BeaudryRv.com.
Contact: Thomas P. Sylvester
Company: Beaudry RV Company
http://www.BeaudryRv.com
Phone: 520-239-5054
# # #