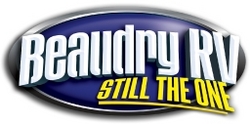 This program was designed to show our customers how much they mean to us. It's not a matter of buying and selling, what customers want is an experience and we provide that experience for them
Tucson, AZ (Vocus) February 17, 2010
Beaudry RV Company, the largest RV employer in Arizona, introduces VIP appointments for out-of- state customers. Beaudry RV Company recognizes that purchasing an RV is a significant investment. Customer service is the single most important element in keeping customers satisfied and returning for future purchases, which is why Beaudry RV Company is launching their RV VIP Fly and Drive Program.
The program recognizes customers have a choice in companies and delivering exceptional service is the key to bringing in new and returning business. VIP appointments award up to $1,000.00 toward two airline tickets with any purchase. Beaudry RV Copmany handles travel arrangements, emails tickets electronically and organizes transportation to and from the airport.
"This program was designed to show our customers how much they mean to us. It's not a matter of buying and selling, what customers want is an experience and we provide that experience for them," says Thom Sylvester of Beaudry RV Company.
For more information on RV sales, Beaudry RV Company or current trends in the industry contact Thom Sylvester at info@beaudryrv.com or by phone at: 520-239-5054. Or visit Beaudry RV Company online at http://www.BeaudryRv.com.
Contact: Thomas P. Sylvester
Company: Beaudry RV Company
http://www.BeaudryRv.com
Phone: 520-239-5054
Email: info(at)beaudryrv(dot)com
# # #