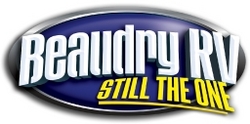 and we're confident we'll be here, in one form or another, a hundred years from now.
Tucson, AZ (Vocus) February 2, 2010
January hosts RV shows across the nation. From Denver to Chantilly to Indianapolis, attendance and sales are on the rise compared to 2009. Increased confidence has spread to all facets of the RV industry as indicated by GO RVing's 2010 budget of $8.25 million.
Indianapolis, home of the RV, saw an increase in sales. "The first weekend, the first two days of the show, we sold more than our entire show last year," said RV dealer Ken Eckstein at the Indianapolis RV Show. Indianapolis isn't the only indicator of an economic turnaround. The Denver RV show saw a 28% increase in attendance while Chantilly's potential consumers rose 65% from last year. Both shows reported strong sales.
GoRving, who cut budgets last year, is turning out $8.25 million towards some new and traditional media outlets. For the first year, GoRving will advertise on both The History Channel and The Travel Channel. Expect a strong presence during the Olympics, World Cup and NASCAR among others. With their new Ambassadors of Affordability, the slogan 'Go Affordably, Go RVing' will reach a larger audience ready to spend.
"The RV industry has been part of US history for one hundred years," says Thom Sylvester of Beaudry RV Company, "and we're confident we'll be here, in one form or another, a hundred years from now."
For more information on Beaudry RV Company or current trends in the industry contact Thom Sylvester at info@beaudryrv.com or by phone at: 520-239-5054. Or visit Beaudry RV Company online at http://www.BeaudryRv.com.
Contact: Thomas P. Sylvester
Company: Beaudry RV Company
http://www.BeaudryRv.com
Phone: 520-239-5054
###