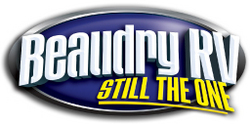 RV traders online aren't worried about their ad going out of print
Phoenix, AZ (Vocus) June 24, 2010
Beaudry RV Company announces new trends for RV traders online. Gone are the days of paying for expensive ads to try to sell an RV. Today there is an on-line community of RV traders that are buying and selling RVs in new and creative ways. With so many social media options available, trading RV has become a relatively inexpensive and rewarding process.
There are hundreds of local and national places where RV traders can go to sell their RVs, or trade their RVs, but when RV owners are serious about selling, they have to find ways for their RVs to stand out. One of those ways is to start blogging about RVs. When people start to associate sellers with being experts in their fields, they the seller is able to set prices and inspire confidence in potential buyers.
Tweeting about RV deals will also get the word out there. Twitter is a social media source that uses a limited number of characters to convey messages. Sending out a Tweet such as 'RV for Sale, or RV Trade' isn't going to bring a lot of attention. But if the seller tweets 'RV Sale, one day only, highest bid wins,' then talk will start to happen.
The best sellers understand that service is about providing something of value to the customer. Whether that something is a good financial deal, or a free guided tour around the city, sellers are getting creative in the incentives they offer.
Consignment dealers are often employed for their extensive advertising budget and built in fan base. Using a trusted name is guaranteed to help sell a vehicle as 'browsers' often return to a site they like over and over until they see something that suits their taste.
"RV traders online aren't worried about their ad going out of print," says Scott Beaudry of Beaudry RV Company, "they are worried about being one step behind the other sellers as far as technological awareness and ability to reach the largest audience possible."
Beaudry RV Company has been a leader in the RV Industry for over 40 years. Their customer service, parts department and summer events set them apart from other RV companies.
For more information on RVs, Travel Trailers and Fifth Wheel Campers and Beaudry RV Company or current trends in the industry contact:
Scott Beaudry
Company: Beaudry RV Company
http://www.BeaudryRv.com
Phone: 520-239-5054
# # #