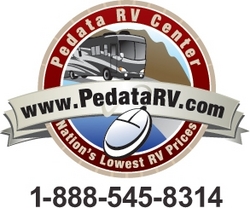 You can save a lot of dough on RV trips
(Vocus) August 15, 2009
"You can save a lot of dough on RV trips," says Al Roker on the Today Show's 'Today Takes a Vacation' segment. But RVing is about more than saving money, it's about time with the family, exploration and adventure. With people like Judge Clarence Thomas, Matthew McConaughey and Lenny Kravitz all enjoying RVs, there's more to the dream of 'life on the road' than saving money, although the financial factor is a huge incentive. Here are a few reasons to pack up the RV and head somewhere new or revisit a favorite campground:
Money - Soren Larson, Features Editor of Travel and Leisure reports RV trips can be 61% cheaper than traditional hotel and airfare trips. With a tough economy and gas prices more than $1.00 cheaper than this time last year, there is no better time to hit the road.
Lifestyle - The American dream revolves around freedom. What better place to experience a sense of unlimited adventure than on the open road. RVers reconnect with family, can adjust their schedule depending on weather, road conditions, or on a whim and find a place that suits them.
Health - According to RVIA's Campfire Canvass survey of owners, 70% of RVers say they are more active on RV trips than other vacations. Activities include hiking, biking, walking and running in places like Yosemite and Yellowstone National Parks to downtown Main Streets or even in the campgrounds. With dogs welcome, RV owners are getting out and exploring with and without pets.
"There's a million reasons to jump in an RV and just go." says Clint Ethington of Pedata RV Center. "Whether you rent or own, RVing is one of the most unique ways to travel, spend time with family, and see the wonders of the country we live in."
For More Information:
For more information on Pedata RV Center or current trends in the RV industry contact Clint Ethington, General Manager, at clint (at) pedatarvcenter (dot) com or by phone at: 1-888-545-8314 or 520-807-0900. Or visit Pedata RV Center online at http://www.pedatarvcenter.com.
##