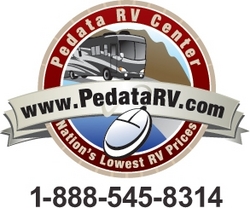 RVing is part of the American psyche, and that just doesn't die in a recession
Tucson, AZ (Vocus) July 31, 2009
As summer is heating up, so are RV rentals. According to the RV Rental Association, rentals are up 12% over 2008. It's no surprise with people feeling some economic stability combined with a need to escape and explore. RVing is the logical means of travel for those with families and friends looking to save money over expensive hotels and airfare. Expect rentals to continue to increase as long as gas prices stay low.
The following factors have helped influence RV rentals for 2009:

Gas Prices. With gas prices well over $1.00 less per gallon than last year, people are hitting the highway. Road trips, family vacations and national holidays are all reasons people are jumping back into their RVs.
Entertainment. During times of recession the entertainment industry stays fairly stable. People want an escape. With concerts and festivals taking place across the country, taking the RV to listen to music, head to Burning Man, or hit the backcountry is a great way to see the country.
Convenience. Some compare motorhomes to having all the comforts of home. Taking an RV is an easy way to pack needed items for any occasion, not to mention, kids and pets.
Economy. While the recession isn't over, spending is beginning to increase, albeit frugally. RVing has proven to be cheaper for families than the cost of airfare and hotels. Not to mention, RVing is a 'greener' way of traveling than traditional holidays.
"RVing is part of the American psyche, and that just doesn't die in a recession," says Clint Ethington of Pedata RV. "We always knew the industry would pick back up and now we're seeing the numbers to prove it."
For More Information:
For more information on Pedata RV Center or current trends in the RV industry contact Clint Ethington, General Manager, at clint(at)pedatarvcenter(dot)com or by phone at: 1-888-545-8314 or 520-807-0900. Or visit Pedata RV Center online at http://www.pedatarvcenter.com.
###