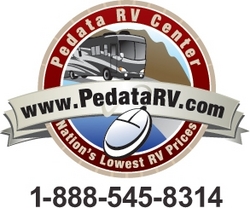 It is definitely not normal for manufacturers to still be coming in this close to the start of the show
(Vocus) August 22, 2009
Few places give indication to the economic status of the RV industry like RV shows. When manufacturers participate, it shows they have the funds and the confidence to put their brand in the public eye. The 41st Annual PA RV and Camping Show in Hershey, PA scheduled for September 14-20th has seen a last minute addition of ten manufacturers. Currently 55 manufacturers are signed up for the nation's largest RV show, states Steve Bibler's article 10 Additional OEMs to Exhibit at Hershey Show.
"It is definitely not normal for manufacturers to still be coming in this close to the start of the show," Heather Leach, Pennsylvania Recreation Vehicle and Camping Association marketing and education director told RVBUSINESS.com today (Aug. 10). "However, we are thrilled that they are and are optimistic that it is an indicator that the industry is picking up."
With 30,000 public attendees expected, the show with the mission to 'enhance the recreation vehicle and camping industry through education and promotion by being a resource and partner to all segments of the recreation vehicle and camping industry,' and being an information leader is going strong. It's also the first show in America to feature 2010 models and will be an indicator for future shows and the economy of the RV industry as a whole. "It's encouraging to see so many manufacturers signing up," says Clint Ethington of Pedata RV Center. "Every sign we're seeing is pointing to a recovery for the RV industry."
For More Information:
For more information on Pedata RV Center or current trends in the RV industry contact Clint Ethington, General Manager, at 1-888-545-8314 or 520-807-0900. Or visit Pedata RV Center online at http://www.pedatarvcenter.com.
###