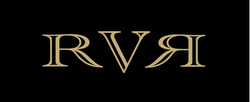 It is a small way for our company to help New York City during these tough times -- and for me to indirectly give back to the industry that provided me with so much opportunity during my banking career
New York, NY (PRWEB) January 8, 2009
RVR Neckwear , a men's luxury neckwear company, inked a co-venture agreement with Robin Hood, one of the most successful organizations fighting and preventing poverty in New York City. As part of the one-year agreement, RVR will donate 10 percent of all online sales to Robin Hood.
During this incredibly challenging economic environment, individuals buying RVR ties online will be, at the same time, joining the battle against poverty in New York City. One hundred percent of all donations to Robin Hood go directly to programs helping impoverished New Yorkers build better lives for themselves and their families.
As a Wall Street banker for over 20 years, RVR Neckwear founder, Robert Valdes-Rodriguez identified with Robin Hood's dedication to fighting New York City poverty by applying investment principles to charitable giving. "It is a small way for our company to help New York City during these tough times -- and for me to indirectly give back to the industry that provided me with so much opportunity during my banking career," said Valdes-Rodriguez.
About RVR Neckwear
RVR Neckwear is a men's luxury neckwear company founded in 2008 and located in Manhattan, New York. The RVR collection is comprised of elegant and understated designs that are woven and hand-tailored in Italy. In its debut year, RVR ties have been praised by luxury publications and worn by successful men around the world. They are sold through fine menswear retailers and direct at http://www.rvrneckwear.com. The RVR Fall/Winter '09 collection will debut at The Haberdashery Group's New York Show, January 17-20. All RVR designs are property of RVR Neckwear and/or its licensors. (http://www.rvrneckwear.com)
About Robin Hood
Robin Hood targets poverty in New York City by finding and funding the best and most effective programs and partnering with them to maximize results. Robin Hood's philosophy is in order to significantly affect the people living in poverty; you must attack its root causes, which is why Robin Hood focuses on poverty prevention through programs in early childhood, youth, education, jobs and economic security. Robin Hood follows an extensive due-diligence process and leverages its investments with top notch management and technical assistance. All programs supported by Robin Hood are completely accountable for their performance and measured every year by independent evaluators. (http://www.robinhood.org)
Media Contact:
Robert Valdes-Rodriguez
RVR Neckwear
1760 Second Avenue, Suite 26A
New York, NY 10128
+1.646.436.1883 (direct)
+1.212.289.1148 (fax)
# # #