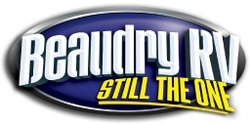 As with many businesses in this industry, we've made changes to adjust to market conditions
Tucson, AZ (Vocus) March 18, 2010
RV industry experts have called for an increase in sales from 2009 to 2010 To meet their current customer demands Beaudry RV Company is expanding their employee roster.
Due to economic downturns, only months ago, Beaudry RV Company had to make the decision to lay off employees to adjust to the marketplace. Even after downsizing, Beaudry RV Company still had the largest sales force in the Southwest. Now, in response to recent RV consumer spending, Beaudry RV Company is looking to replenish both their sales and tech forces.
Beaudry RV Company is actively seeking to hire salespeople and service technicians in both their Phoenix and Tucson locations . Customer demand is pushing the hiring decision at Beaudry RV. Approximately 8.2 million Americans already own RVs and the numbers aren't shrinking. Baby boomers and 35-54 year olds are at the top of the RV buying market, and they are opening their pocketbooks to an RV traveling adventure.
"As with many businesses in this industry, we've made changes to adjust to market conditions," says Scott Beaudry of Beaudry RV Company. "The good news is that we've seen such a significant increase in sales and in service work that we no longer have enough employees to satisfy demand!"
For more information on Beaudry RV Company or current trends in the industry contact:
Scott Beaudry
Company: Beaudry RV Company
http://www.BeaudryRv.com
Phone: 520-239-5054
# # #