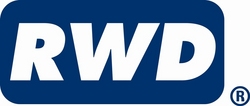 As the rate of change accelerates, RWD provides the tools and methods that allow organizations to meet today's business challenges. Through measurable competency improvement and more effective knowledge transfer, RWD enables industry leaders to master those changes.
Houston, TX (Vocus) May 5, 2008
RWD Technologies, LLC (RWD), a company that develops and implements organizational performance solutions, today announced the RWD energy division is showcasing its unique portfolio of training, documentation and lean services for energy providers from May 5-8 at the Offshore Technology Conference from Booth #14133 at the Reliant Center. RWD representatives are exhibiting its latest performance and profitability solutions through live demonstrations and one-on-one scheduled briefings. At OTC, RWD debuts the industry's first and only comprehensive service to enable petroleum producers and refiners to proactively respond to the Occupational Safety & Health Administration (OSHA) National Emphasis Program (NEP). The OSHA mandate advocates strict chemical hazard compliance, and RWD's new portfolio of services, systems, and technologies enable producers and refiners to plan and develop processes and documentation to keep their facilities safe and in compliance. RWD is also spotlighting its instructor-led maintenance training programs based on the world famous Toyota Performance System (TPS), a quality methodology a.k.a. Lean.
Hosting a complimentary casino and margarita bar, the RWD energy team and booth highlights services for Oil and Gas, Refining, and Chemical attendees, including:

"At this time when global economic growth and a retiring workforce create unprecedented demand on the energy industry, only RWD offers a comprehensive portfolio of integrated, synergistic solutions that enable and empower organizations to overcome the industry's daunting internal and external challenges," said RWD Executive Vice President Jim Parish. "As the rate of change accelerates, RWD provides the tools and methods that allow organizations to meet today's business challenges. Through measurable competency improvement and more effective knowledge transfer, RWD enables industry leaders to master those changes."
Meeting the NEP Challenge
Since the June 2007 OSHA mandate, more and more firms are facing stiff penalties from OSHA as refiners are audited to determine compliance with 29 CFR 1910.119. In 2008, two leading refiners have already been cited by OSHA with penalties totaling $101,750 and $169,000, respectively.
Refiners are under unrelenting pressure to maximize production to speed energy to a supply-constrained market while keeping ever rising costs under control. At the same time, regulatory authorities require operators to make needed investments to strictly comply with public safety standards. The NEP directive adds to the pressure by insisting that refinery operators document, follow, and manage procedures that are technically accurate and clear. With a rapidly retiring workforce, resulting in the lack of internal resources, it is critical for refinery management to implement systemic solutions that improve operator productivity and assure regulatory compliance.
OSHA requires operators to review and document procedures that achieve quality, technical accuracy and clarity every three years. If documentation, safety processes, and operating procedures do not reflect recent capital improvements or have not been properly maintained, refiners may face heavy fines. RWD extends the client's workforce and delivers productivity through a leveraged content management platform, technical services, and process automation tools to enable refiners to efficiently update procedures and manage policies and operations documentation. This ensures that timely reviews are performed thereby keeping in compliance and avoiding heavy fines. RWD can implement and integrate various dynamic authoring and publishing platforms across the enterprise to leverage the benefits of XML-based solutions in a variety of business applications making them "ever" green and enabling a variety of content delivery options, supporting the entire document lifecycle.
Through six-figure penalties and public reporting, OSHA hopes to change industry behavior and address safety issues that have plagued the industry. RWD addresses the culture and resource challenges so producers and refiners can proactively manage compliance issues and quickly implement programs to minimize or eliminate workplace hazards associated with the catastrophic release of highly hazardous chemicals. Refiners can respond now, before they are inspected, and establish plans and strategies to avoid the stigma and expense imposed by OSHA.
RWD: A Comprehensive Turnkey Approach
Most solution providers offer piecemeal solutions with upgrade services or tools but none offer a comprehensive offering integrated with your work process. With extensive experience in the energy industry and a keen grasp of its complexities, RWD offers a new portfolio of cohesive, collaborative service-based solutions managers need to prevent safety incidents, improve operator productivity, and establish workflows to efficiently manage and reuse content.
For years RWD Technologies has provided best practices solutions for the highly regulated pharmaceutical and automotive industries, including Pfizer Pharmaceutical and Chrysler. Leveraging these leading and proven solutions, RWD has adopted these methods and systems for the oil and gas industry. By supplementing the workforce and implementing its robust solution portfolio, RWD enables refining companies to better assess their current needs, standardize their processes, manage their content and ensure optimal safety and reliability in the workplace.
Based in Baltimore, Maryland, RWD (http://www.rwd.com/) serves Fortune 500 and other organizations around the world. RWD is privately held, with more than 1,200 employees around the globe.
The RWD Energy Division
For over 20 years, RWD's holistic approach has consistently minimized inefficiencies and waste, overcoming cultural barriers --- all while maximizing resources, regulatory compliance, performance and profitability within organizations at all levels --- inspiring a continuous evolution of quality and safety improvement for leading, global energy enterprises, including: Air Liquide, BP Refining and BP Chemicals, Chevron, ConocoPhillips, Ecopetrol, ExxonMobil, Petroleo de Mexicano (Pemex), Sunoco and TengizChevroil.
Click on Exploration & Production, Midstream or Downstream in the RWD Interactive Solutions Map at http://www.solutionsthatperform.com/pmcourse/ to view RWD offerings and how they help each component of the Petroleum Industry.
To schedule a demonstration or appointment at the OTC, contact Sue Varner at 248.761.2562 or svarner @ rwd.com. To learn more, visit: http://www.solutionsthatperform.com/energy.html, email us at solutionsthatperform @ rwd.com or call RWD: US +1 800 677 3688.
Press Contact:
Debra Eisenberg
301.523.9224
deisenberg1 @ comcast.net
# # #