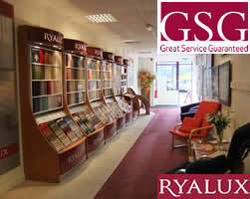 V&A Twist is the boldest, most design led, collection ever created by Ryalux
(PRWeb UK) September 8, 2010
The Victoria and Albert Museum is the world's greatest museum of art and design. Ryalux first collaborated with the V&A in 1995 and since then, Ryalux's V&A Twist Collection has proved to be one of its most popular luxury carpets, thanks to discerning customers wanting a piece of the V&A in their homes.
Ryalux's creative team took inspiration for the new, vibrant colour range and enhanced V&A Twist qualities from the magnificent V&A jewellery collection, one of the finest and most comprehensive jewellery collections in the world. The William and Judith Bollinger Jewellery Gallery at the museum displays 3500 pieces created by some of the most prestigious designers of New York, Paris, London and St Petersburg.
Darren Clanford, creative director for Ryalux said: "V&A Twist is the boldest, most design led, collection ever created by Ryalux".
With the recent expansion of the shop, GSG now offer the whole of the Ryalux carpets range, as well as the vast stock of Ryalux roll ends, remnants and discontinued colours. V&A Twist is available in two quality weights Kings and Queens and is constructed from the finest yarns of New Zealand. You can choose from a stunning 70 colour palette inspired by the exquisite Jewellery Collection at the Victoria and Albert Museum.
GSG Carpet Factory Shop are currently offering a £25 cashback voucher reward if a free sample of V&A Twist is ordered before the end of September.
# # #