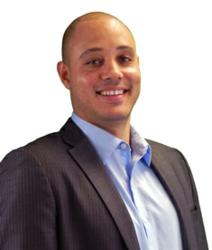 The expansion of social media is one area that some real estate professionals are now learning how to harness online.
Tampa, Florida (PRWEB) October 24, 2012
Ryan Bush, real estate entrepreneur and social media expert, is scheduled to speak at Robyn Thompson's Millionaire Mastermind Convention on October 25th through 28th. Ryan is part of a group of speakers that are presenting some of the most successful strategies in real estate to brokers, flippers and real estate agents. Real estate professionals that have not yet conquered online strategies for selling houses are scheduled to be in attendance of the 4-day seminar. More information about the Millionaire Mastermind Convention can be found at this link http://robynthompson.com/masterminds.asp.
Traditional real estate marketing took place offline and consisted of word of mouth advertising as well as signs that were posted in centralized locations. While this offline method is still in use, the Internet has expanded more opportunities for connecting real estate buyers with sellers.
Part of the strategies that are taught at conventions like the Millionaire Mastermind Convention include online real estate marketing. Real estate agencies, agents and investors that are not currently marketing online or would like to grow opportunities can use these seminars to learn expert skills.
"A website can be a powerful thing, but there are more tools that real estate professionals can use to be more successful marketing online," said Ryan Bush.
The expansion of social media is one area that some real estate professionals are now learning how to harness online. Websites like Facebook, Twitter and Stumble Upon are examples of social media websites that are growing in popularity online.
With billions of users trafficking these websites, reaching potential buyers could be a lucrative way for real estate professionals to buy and sell more properties. Tactics like list building, social media signals and search engine domination are now being used to top real estate marketers online.
The real estate market online has never been larger according to industry data. The millions of buyers that are connecting with sellers are helping to take real estate into the global marketplace. The success strategies that are possible online are not something typically found in standard real estate training programs.
The recent changes to the Google search algorithm are one example how fast the online marketing world can change overnight. According to Ryan Bush, agents that are able to utilize specific strategies can increase real estate success online.
"I've had the pleasure of training with some of the top minds in real estate and I've even been able to teach them new things about Internet marketing for real estate online," Bush said.
The Robyn Thompson Millionaire Mastermind Convention is being held at the Hilton Tampa Airport Westhore in Tampa, Florida. Real estate agents, brokers or investors that are interested in learning from top experts can sign up at the Millionaire Mastermind website.
About Ryan Bush
Ryan Bush started his real estate career learning from great teachers like Ron LeGrand. The success that Ryan has achieved in real estate is now being taught to others around the country. Ryan Bush started teaching real estate agents, investors and brokers online in 2006. As a real estate professional, Ryan created the popular HowtoMarketHouses.com website as well as more than 50 other websites dedicated to real estate marketing. Ryan is part owner of the Marketer's Black Book website and is a frequent public speaker at top Internet marketing conferences and real estate seminars in the United States.