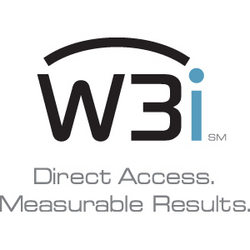 St. Cloud, MN (PRWEB) October 8, 2007
Founder and CMO of W3i Holdings, LLC, Ryan Weber will be awarded the 2007 SCSU Alumni Award for the Graduate of the Last Decade (Gold Award) on October 12, 2007, at the 2007 SCSU Alumni Awards Dinner and Ceremony.
Commenting on the award, Ryan Weber, CMO, said, "It is an honor to have been selected as the winner of this year's SCSU Alumni Awards. I was fortunate to attend SCSU who has a first class science and engineering program. We have built our winning team with many SCSU graduates allowing us to have 106% growth in gross sales over the past four years. My sincere thanks and appreciation goes out to the staff at SCSU and the entire W3i team. We have worked together to build a thriving Internet business in central Minnesota."
The SCSU Alumni Awards spotlight those alumni, friends and employees of the university who demonstrate the highest standards of integrity and character, individuals whose career and life accomplishments reflect positively on our university community.
About W3i:
W3i delivers proven unconventional marketing solutions. With over 15 million unique users each month, W3i provides a receptive consumer base for customized, targeted marketing programs including software marketing, lead generation, display advertising and product placement. The three Weber brothers, owners of W3i, are recent winners of the Ernst & Young Entrepreneur Of The Year® 2006 Award in the Minnesota and Dakotas region.
W3i Holdings, LLC, was established in 2007 to unite all its business services that were formerly known as Freeze.com, LLC, founded in 2000. Freeze.com continues to be a flagship consumer brand for W3i, along with Ringtone.com, ScreenSaver.com and Wallpapers.com. Today W3i employs more than 60 Internet professionals. To learn more about W3i, visit http://www.W3i.com.
About St. Cloud State University:
Located in St. Cloud, Minnesota, St. Cloud State University (SCSU) is the largest member of the Minnesota State Colleges and Universities System, the second largest university in Minnesota. SCSU is one of the most highly accredited universities in the upper Midwest offering more that 175 academic programs.
###