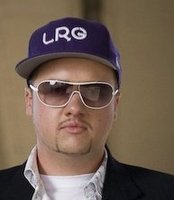 "Talents like models, actors, singers, music composers, etc... are all associated with Infamous Entertainment Group, yet we are still seeking more talent to take on board"
(PRWEB) June 15, 2010
Infamous Entertainment Group (est. 2008), headed by Victor and Ryan Naumenko, is quickly becoming one of Australia's most popular talent management companies. Ryan Naumenko, once associated with the wrong side of the law, has done a complete back flip and is fast becoming one of the "go to guys" of the Australian music industry when it comes to talent management.
Headed by company director Victor Naumenko and head of talent management and development Ryan Naumenko, Infamous Entertainment Group is definitely a stand out company in these changing times. Talent agencies (such as Infamous Entertainment Group) not only secure work for their talents, but, more importantly, well paid work. Talent agencies and management firms are everywhere; but one must be careful; as not all of them will invest the time and money into a career to make sure their talent get the jobs they are seeking.
Ryan Naumenko, head of Talent Management for Infamous Entertainment Group says, in his new upcoming book, currently still with a working title; "that through creative talent management strategies, an organization can save a lot of time and headaches". In attempting to squeeze the most juice out of their human capital many large firms are being drawn into talent management feeding frenzies.
Ryan Naumenko and father Victor Naumenko are not desperate to secure new talent to manage. Ryan is focused on signing dedicated and talented performers who will appreciate the help that Infamous Entertainment Group can provide. Both Ryan and Victor have come up with 7 tips for retaining top talent without hurting your new manager, employees and the company. This information will be made available in an upcoming book written by both Ryan Naumenko and Victor Naumenko. Ryan Naumenko states that, "starting a talent management company can have its share of challenges, while you're still in your meager beginnings, but with the right mix of management, money and talent, the business can and will succeed".
A celebrity and talent management company basically handles two kinds of portfolios which are also discussed in depth in the upcoming book written by both Ryan and Victor. As Victor Naumenko discusses; "Talents like models, actors, singers, musicians, music directors, music composers, are all associated with Infamous Entertainment Group, yet we are still seeking more talent to take on board".
This reporter was told by a third party, that they (Ryan Naumenko and Victor Naumenko) recently spent 6 months and close $80,000.00 working with a particular, somewhat known artist, only for both Ryan and Victor to realize it was a massive waste of time and money. When asked, Ryan Naumenko would not reveal a name, but stating; "The artist in question did not have the dedication, drive or actual talent to make it where we saw him, so both Victor and myself decided it was time to end the contract (after 5 breaches of it) and recoup the losses". As a result Infamous Entertainment Group now own a great album and music video and they are currently looking for an investor to take it off their hands.
Infamous Entertainment Group are agents and managers that can help showcase the talent in individuals to get that big break and recognition in the industry you have been seeking. Without the proper management and exposure there is really no way to succeed in this industry. Both Ryan and Victor are always on the lookout for someone with extraordinary talent. Musicians should note that the demos that are send to record labels, talent agencies or management companies should be as complete and presentable as possible. In other words, the complete package.
Ryan Naumenko also mentioned to me details of his past. "I have done the wrong thing (in life), more than once. There are always going to be people who don't like me for my somewhat criminally unpleasant past. But this is something I have always been passionate about, and people need to keep in mind we are the ones footing the bill and putting ourselves on the line for you. The past is the past, it's up to the individual to believe it or not. Ultimately, change is VERY possible".
For interviews with either Ryan or Victor please email themusicinsider(at)hotmail(dot)com and we will put you in touch with the relevant parties.
###