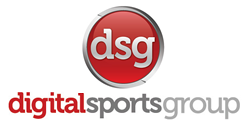 Ryan Bertrand really has no shortage of fans after his performances for Chelsea and England this season and we can see that by the success of his PFA Facebook page.
(PRWEB UK) 16 December 2012
Digital Sports Group today announced that The PFA Facebook fan page of Ryan Bertrand has broken the 20% daily growth barrier making it the fastest growing Ryan Bertrand page on Facebook. The Facebook page has become a thriving hub for the Chelsea winger since it's launch and now boasts a vibrant and rapidly growing community of fans. The Facebook page along with Ryan Bertrand player profile on football.co.uk provide the only online location of the official PFA biography, lifetime stats, news and high resolution gallery.
In his eighth year at Chelsea, Ryan is a fast, attacking left-back, converted from a winger, who was signed in July 2005 from Gillingham. A tribunal set the fee at £125,000 initially with additional amounts to be paid depending on progress.
He signed professional in August 2006 and was taken on the first team pre-season visit to America in that summer. Loans have dominated his career prior to his Chelsea debut with important first team experience gained. League One Bournemouth was first in 2006/07 although Ryan missed the final two months of that season having suffered a ruptured spleen in a Chelsea reserve match.
He recovered to spend the rest of 2007 at League One Oldham and in January 2008 he moved up a division to Norwich where he spent 18 months, racking up 60 appearances, although the story ended on a down note with relegation.
Ryan spent the entirety of the 2009/10 season on loan at Reading, missing just two league games and then featured in Chelsea's pre-season fixtures for the first time since 2006. In early August 2010 he signed on loan at Nottingham Forest until the new year. He was a regular for the promotion-chasing Championship side, making 19 league starts. taking his Championship experience to over 150 matches.
From January 2011 onwards, and with Patrick van Aanholt going out on loan, Ryan remained at Chelsea to take over as Ashley Cole's understudy and made his debut as a sub in league game at home to Birmingham in April.
As a gruelling schedule began to take its toll towards the end of the season, Bertrand was chosen to start crucial league games against Wigan Athletic, Fulham, Arsenal, Newcastle and Liverpool.
However, the highlight of his campaign, and arguably his career to date, came when he was selected for the Champions League Final against Bayern Munich on 19 May. Playing in an unfamiliar role further forward, the youngster impressed before being withdrawn midway through the second half due to a calf injury, but ended the biggest night of his life with a Champions League winners' medal.
He started the 2012/13 season in the same manner that he finished the previous one, with Roberto Di Matteo giving him the nod to start our first league game against Wigan, playing in a more advanced role, much like the Champions League final, and completing the full 90 minutes.
In September 2012 it was announced that he had signed a new, five-year contract.
Head of Operations at DSG, Matthew Tait had this to say "Ryan Bertrand really has no shortage of fans after his performances for Chelsea and England this season and we can see that by the success of his PFA Facebook page."
"All of us here at Digital Sports Group are proud we've had the opportunity to work with The PFA to give the fans a fantastic and unique fan resource for Ryan Bertrand."
DSG became the official digital partner of the Professional Footballers Association (PFA) earlier this year and have since launched a number of Player Profile fan pages on social media site Facebook as well as providing official player pages on their football news site football.co.uk.