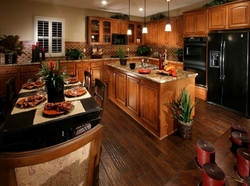 Beaumont, CA (PRWEB) April 27, 2010
Ryland Homes, the premier Southern California home builder has only seventeen homes left in Southern California that are eligible for the first-time homebuyers' $8,000 federal tax credit and the $10,000 California state credit. And the time to buy is now. The government funds are limited, first come will be first served. To receive these tax credits, buyers must sign a purchase agreement on or before April 30th.
The available new homes, some of which can be moved into immediately, range from the gracious 5-bedroom, 3-bath "Manchester" in Beaumont, California with 2 levels and 3,753 square feet of living space for under $300,000 to the 3-bedrooom, 2.5-bath, 2,226 square-foot "Freesia" on 2 levels in nearby Winchester. All of the homes feature spacious floor plans, thoughtful amenities and quality construction throughout.
These unprecedented tax credits can result in thousands in savings on a brand new Ryland home. This makes it easier to manage the initial down payment and easier to afford a mortgage in the years to come. Unprecedented market conditions have led to these government incentives, and the time to take advantage of them is now. There is no telling when, if ever, these savings will be available again!
Headquartered in Southern California, Ryland is one of the nation's largest homebuilder and a leading mortgage-finance company. Since its founding in 1967, Ryland has built more than 285,000 homes and financed more than 240,000 mortgages. The Company currently operates in 15 states and 19 homebuilding divisions across the country and is listed on the New York Stock Exchange under the symbol "RYL." For more information, please visit http://www.ryland.com.
###