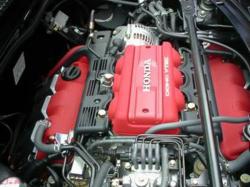 These 2.0 engines are provided in genuine builds and offered in preowned condition.
Sacramento, California (PRWEB) May 16, 2013
Honda has produced many of the performance vehicles that are known around the world. The production of the S2000 Roadster in 1999 helped to introduce the public to a different brand of engine power. The AutoProsUSA.com company sells import parts and accessories for Honda vehicles and has now added the S2000 engine for online sale. These 2.0 engines are provided in genuine builds and offered in preowned condition. These import motors are now part of the company import inventory of performance and JDM motors for sale at discounted prices. The introductory prices as well as inventory numbers can be obtained by visiting http://autoprosusa.com/used-honda-s2000-motors-for-sale.
The 1999 to 2009 production of the S2000 series provided alternatives to the additional brands in the Honda family. The upgrade to the F22C1 engine provided an immediate horsepower increase that VTEC engine owners could not find in Civic or Acura vehicles. The North American market introduction of this engine is one factor in the sales success of this Roadster brand.
The engines that are now for sale on the Auto Pros website are designed to provide more options to purchase import engines from a respected source. These motors are priced under the retail price to offer better selections for purchase for buyers who are searching for auction website alternatives.
The AutoProsUSA.com company has made changes to its parts inventories this year to better serve its customer base. Apart from the Honda engine additions, essential parts that are used for the internal operation of vehicles have been included for sale.
These parts include ignition switches, fuel pumps, transmissions and transfer cases for 4x4 compatible vehicles. This expansion of these essential parts was announced in the news release at http://www.prweb.com/releases/aftermarket-auto-parts/used-auto-parts-online/prweb10495007.htm. This announcement was one of multiple ways that have been used to distribute news to the company network of buyers.
The inclusions to the OEM parts inventory this year have helped to expand the import parts availability for buyers. The introduction of Toyota OEM parts has opened up more opportunities for buyers in all parts of the U.S. to locate exterior and interior parts designed for immediate installation.
A new company video channel has been created to introduce the parts available in the Toyota brand as well as explain how to place orders through the company ordering systems. This video series can be accessed at http://www.youtube.com/watch?v=kvPM-im2AwU. New videos for other parts in stock are currently in development.
About AutoProsUSA.com
The AutoProsUSA.com company has created its auto parts resource center online to serve as an easy way for buyers to locate parts ready for immediate installation. The low prices that are attached to the company inventory is expected to boost sales made online and through the offline ordering system in place. The search tool online is one method that is now used on the company website to compare company pricing and prices distributed by competing retailers. The AutoProsUSA.com company ensures that all customers placing orders through its network receives faster shipments and protection after parts installation is complete in the form of a parts warranty. This company is owned and staffed by leading auto industry experts.