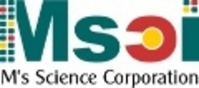 This trial marks an important milestone in the development of SA4503. Our two on-going Phase 2 trials document our focused clinical development with this innovative compound. Moreover, our lead in the sigma-1 receptor field allows us to aggressively pursue this novel mechanism of action in additional indications
KOBE, Japan (PRWEB) January 30, 2008
This latest Phase 2 trial is an international, multi-center, double-blind and placebo-controlled study of SA4503 in patients with stroke with a planned enrollment of approximately 60 patients. The primary objective of the study is to evaluate safety of SA4503 in this patient population.
SA4503 is a potent and selective agonist of the sigma-1 receptor. Activation of this receptor is associated with enhancement of recovery in experimental models of stroke. SA4503 induces neuroregeneration and facilitates the recovery of damaged tissues from stress or ischemia-induced insults. This novel mechanism of action allows for a large time-window of treatment initiation in patients up to 60 hours after occurrence of stroke. In contrast, thrombolytic treatment must be applied within 3 hours after stroke, which limits the application of this therapy to less than 10% of all stroke patients. Therefore, SA4503 may address a significant medical need for effective stroke therapy with an expanded time-window of treatment initiation. Consequently, a larger proportion of stroke patients may potentially benefit from a therapy with SA4503.
"The role of the sigma-1 receptor in enhancing recovery from stroke was discovered by a functional genomics approach. SA4503 is among the first therapies acting on the central nervous system that resulted from the application of this innovative technology," commented Dr. Roman Urfer, Senior Vice President International Development.
"Stroke poses significant therapeutic challenges. SA4503 with its unique and unexploited mechanism has the potential to address the limitations of today's stroke therapies," said Dr. Shiro Mita, Chairman and CEO.
"This trial marks an important milestone in the development of SA4503. Our two on-going Phase 2 trials document our focused clinical development with this innovative compound. Moreover, our lead in the sigma-1 receptor field allows us to aggressively pursue this novel mechanism of action in additional indications," commented Mr. Akihiko Shimauchi, President and COO.
About M's Science Corporation
M's Science (MSC) is a privately held biopharmaceutical company dedicated to the discovery and development of treatments of central nervous system (CNS) disorders and cancer. MSC currently develops two clinical stage products, SA4503 and HF10.
SA4503 is a potent and selective agonist of the sigma-1 receptor. MSC will initially focus its clinical development of SA4503 on the treatment of major depression and on the enhancement of recovery from stroke.
HF10 is a natural isolate of an attenuated herpes simplex virus and possesses strong tumor killing ability. MSC initially develops HF10 for the treatment of head & neck cancer and intends to expand its application to other cancers.