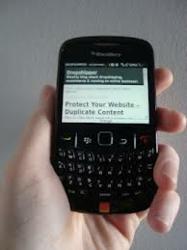 Advanced technology knows almost no bounds. Don't forget to change every default setting to a strong individual password, review all privacy settings, and switch on every security option available.
Houston, Texas (PRWEB) December 24, 2012
Advanced technology knows almost no bounds; and, this Christmas holiday season will see an astounding number of gifts given and received - of which technology will play a huge part.
Though there is a tendency to get wrapped up in the unwrapping of presents on Christmas, SA4i reminds everyone to take any and all precautions that may be warranted when it comes to digital gifts with covered with bows of technology.
When it comes to gifts of a new smartphone, laptop, tablet or gaming console - changing every default setting to a strong individual password, reviewing all privacy settings, and switching on every security option available is highly recommended by SA4i.
Also, today's risks of physical loss or theft of technology are routinely carried around in most people's pockets and left in cars or briefcases is very high. And how many times are such items dislodged in a taxi, placed down in a restaurant or otherwise forgotten, lost or stolen? So, everyone may want to consider all installation and activation options for remote tracking and remote wiping.
Specifically designed security software for some of these devices can often save consumers and recipients of gifts considerable time and effort in the recovery issues as well as more expedient protection from third party use of their data.
Advanced technology knows almost no bounds. Take other aspects of the holiday season, for instance. Even Christmas cookies are affected. While peeking into grandmother's secret recipe cabinet to create the perfect treats to leave for Santa and his reindeer remains a valid option, no longer is there the need to dig through cookbooks, magazines, etc. Now, millions of varieties of cookies and their recipes can be dug up on the Internet. Take precautions to assure that when they are dug up - that's all that is dug up.
Personal technology participation patterns have changed and increased over the past few years and incredibly so in 2012. Most businesses are increasingly involved in and depending on technology in one way or another. Is technology being utilized properly to help struggling as well as protect our personal data? Are people settling into a safe routine of protecting their data? Just some food for holiday thought.
SA4i would like to thank all of their clients for their business, all of their vendors for their support, and all of their website visitors for their interest.
SA4i wishes to all a safe holiday and a Merry Christmas.
Representing local, state, national and global client, Strategic Advisors for the Internet (SA4i) is an online marketing group with expertise in many technological aspects of Internet advertising.
For further information about SA4i helping you take advantage of how technology on the Internet can help your business, please contact SA4i at 281-661-8900 or visit the SA4i website.