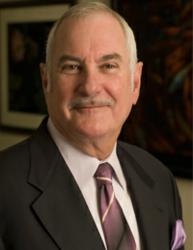 It is with great mixed emotions that I make this announcement; however, Nancy and I are looking forward to our retirement.
Houston, Texas (PRWEB) January 08, 2013
Dr. Stobaugh is a consummate professional who has contributed toward, even responsible for, immeasurable improvements in the quality of people's lives. As a result of his dedication and expertise, thousands of people have increased functioning, comfort and confidence in regard to chewing, jaw movement, self-image and so much more.
Oral and Maxillofacial Surgeons (OMS) are surgeons who are extremely specialized. They treat numerous diseases, injuries and defects in the face, jaws, head, and neck as well as the hard and soft tissues of the oral (mouth) and maxillofacial (jaws and face) regions. Adding to the elite status of an OMS is the fact that they complete extensive training in the administration of anesthesia.
As an Oral and Maxillofacial Surgeon (OMS), Dr. Stobaugh is certified by the American Board of Oral and Maxillofacial Surgery (ABOMS). Certification requirements for an OMS by the ABOMS are comprehensive and extensive. They include training in an accredited residency program, post-training experience, as well as the successful completion of a computer-administered examination and an oral examination; both on the entire scope of the specialty.
Dr. Stobaugh received his first and second degrees, a BA in zoology and an MS in pharmacy respectively, from University of Texas at Austin. Dr. Stobaugh then received his D.D.S. degree in 1970 from the University of Texas Dental Branch at Houston followed by a Certificate of Oral and Maxillofacial Surgery in 1973 upon completion of his surgical residency at the Houston V.A. Hospital.
Becoming a general dentist (DDS or DMD) is a great and respectable accomplishment requiring the completion a four-year educational program. Comparatively, relatively few individuals continue to become an Oral and Maxillofacial Surgeon which requires yet an additional four to six years.
Dr. Stobaugh has strongly expressed being honored to have worked with his colleagues at Oral & Maxillofacial Surgeons of Houston as well as his confidence that Dr.'s Paul Metz, Shelley Seidel, and John Orfanos will continue to serve all patients "with great competence and excellent care."
When not working as a doctor and surgeon, Dr. Stobaugh relishes spending time with his family and is a proud husband, father and grandfather. Activities he enjoys include fishing, golfing, hunting and running.
For more information about OMSH, please call 713-IMPLANT (467-5268). You can also visit the OMSH website at: oralsurgeonhouston.com.
SA4i (Strategic Advisors for the Internet) is an online internet presence management group representing a wide variety businesses. One of SA4i's specialty areas is with medical and healthcare providers, including Oral & Maxillofacial Surgeons of Houston (OMSH).