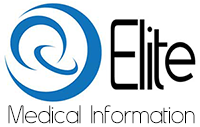 Significantly affecting what doctors need to provide online for their patients and potential patients is the fact 175 million Americans searched for health information in 2010.
Houston, Texas (PRWEB) December 12, 2012
The new program is designed to address the needs of the ever-increasing number of patients choosing the internet for information about their medical conditions and treatment options. In fact, according the most recent Harris Poll, 88% of Internet users looked for health information online in 2010.
Understandably, patients prefer the comfort and convenience of reading about their personal health conditions and options in their own home. The home environment offers privacy, unlimited time to understand and contemplate information, and the ability to talk with their family members.
Some physicians have addressed this trend by providing user friendly patient education information about medical conditions through websites and other online portals. However, most physicians find themselves with limited time and understanding of how to make the most of their own website. Sadly, many are behind and the patients suffer as a result.
SA4i, a Houston-based marketing firm, has created simple solution. The firm has created a website, http://www.elitemedicalinfo.com, which enables physicians to easily add important patient education content on specific health conditions to their website quickly.
Plus, SA4i keeps this information up to date as the information changes. A healthcare professional can access and upload education information in less than 15 minutes and at a very low monthly cost. The first health topic offered by SA4i addresses cataract surgery, currently the most frequent eye surgery in the United States, and the latest treatment options available. SA4i provides full support to doctors from live staff members to help them add important patient health information to their website.
The results of this new innovative and cutting edge service and the support to patients helps doctors easily address the digital technology available today while maintaining a continuum of care before and after patients see them in their office.
SA4i (Strategic Advisors for the Internet) is an online marketing group representing a wide variety of prestigious clients and has launched Elite Medical Information website and service to serve doctors as clients and enable them to serve their patients more efficiently and effectively.
For more information, please call SA4i at 281-661-8900, visit the Elite Medical Information website or the SA4i website.