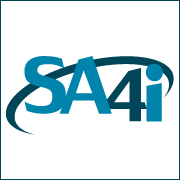 The drilling world and the internet marketing world are both rapidly changing. The true leaders in both industries recognize this, respond responsibly and effectively, and contribute to setting the course as well as the pace.
Houston, Texas (PRWEB) December 22, 2012
Ben Scardello, President of Strategic Advisors for the internet (SA4i), headquartered in Houston, Texas, recently attended the International Association of Drilling Contractors Conference (IADC) at the invite of MSI Oilfield Products, also headquartered in Houston, Texas.
As 2012 year-end approaches, the IADC has stressed that the drilling world is rapidly changing and the IADC is changing with it by reshaping the organization and rolling out new global initiatives to provide global leadership for the drilling industry. The IADC strives to achieve their core purpose of catalyzing improved performance by enhancing operational integrity and shaping better regulation.
"We were very pleased to be invited and further pleased to be able to attend this conference," said SA4i's Ben Scardello. "We are very impressed with the focus of the IADC and the oil industry in general on environmental concerns, operational integrity and regulation implementation. Technology plays a major role in oil industry services as well as the multiple online services of SA4i."
SA4i (Strategic Advisors for the Internet) is an online marketing group representing local, national, and global clients with a need to utilize the technology of the web to further their business goals. For more information, please contact us at 281-661-8900 or visit the SA4i website.