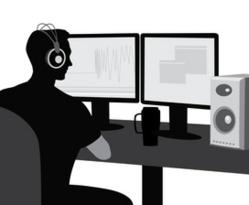 The website, Internet Presence and the proper management of both are now vital and imperative to business success.
Houston, Texas (PRWEB) February 11, 2013
Regardless of the business industry, segment or size, digital media requirements of today's economy require the strong presence of a substantial and effective website. The maintenance and continuing supporting of a website can be daunting.
For businesses that need help but can't afford a whole new site as well as ongoing help, SA4i is now offering a website redesign service that will help to preserve the existing investment but bring the website up to current design and industry code standards as well as make sure the website is Google Panda friendly.
Most people have heard of or read of (and many have experienced) some awful search engine results - as a result of (or effect) of the Google Panda. Here is the awesome news about Google, Google algorithms, and the Google Panda for those who need to have positive search engine results for the first time as well as those who need to experience Panda recovery: The Google Panda likes SA4i!
Sa4i's Internet Presence Management (IPM) provides carefully thought out strategies which are executed to work positively and successfully with Google to make each website with which it is involved. These proven measures which are customized for each client creates a user-friendly experience that offers each visitor the opportunity to leave the website better informed than they were when they arrived.
It all begins with the initial SA4i Internet Effectiveness Quotient which takes only moments to obtain, followed by the more in-depth no-cost and no-obligation website assessment.
This new and comprehensive SA4i website redesign service will allow business owners and managers to bring their website and internet presence to the playing field (the internet) fully equipped with proper elements of graphic design as well as code, content, images, search engine optimization (SEO) and video. Plus, the SA4i proprietary lead generation and proprietary 24/7 access services in addition to comprehensive ongoing statistical analysis can all be included at an extremely reasonable cost as part of this new website redesign service being implemented by SA4i: the first to implement such a program with these components.
SA4i has professional relationships with prestigious clients in the medical, home service, oil & gas production and sports industry fields as well as clients that serve local, national and global markets. SA4i is very pleased and honored to work with these clients; some of which can be seen on the SA4i portfolio video.
Strategic Advisors For The Internet (SA4i) has become well-established as the premier strategic internet presence, advertising and advising firm representing with an array of clients whom it helps to flourish in the many aspects of the digital arena known as the internet.