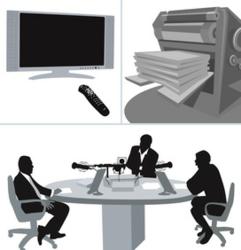 The impact of the absolute vital Internet advertising in this digital age is most effective when combined with traditional advertising.
Houston, Texas (PRWEB) December 23, 2012
SA4i has a deep rooted understanding of the differences and the values of the various forms of advertising, such as digital (which includes social media, pay per click, websites and more) as well as email, outdoor, print, snail mail, radio, TV, websites and more).
This understanding is crucial right now in the economy as we enter 2013, face an impending fiscal cliff, still have houses being foreclosed upon, and have businesses struggling to survive. Right now, in today's economy, businesses struggling to survive need advertising and marketing expertise.
Because of the understanding and expertise that they have acquired over the years, SA4i is unlike most digital media companies. Most digital media companies do not have, therefore cannot offer, traditional advertising expertise. SA4i's founder, Ben Scardello, has many years of traditional advertising expertise which he incorporates with his company's Netisight technology system to provide complete end to end solutions.
"It is no more prudent to attempt to remove the importance of traditional advertising with most campaigns any more than it is to try to rationalize that there is no need to spend any of the advertising budget in the digital world," states Scardello.
Strategic Advisors for the Internet (SA4i) is an online marketing group focused on digital marketing while maintaining traditional advertising values. SA4i represents local, state, national and global clients.
For further information about their integration of digital and traditional advertising services offered including Netisight technology and website development, please contact SA4i at 281-661-8900 or visit the SA4i website.