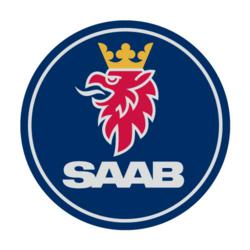 Our industry-leading limited warranty coverage on parts and labor is an important addition to the products and services offered to Saab owners
Atlanta, GA (PRWEB) June 19, 2013
Jim Ellis Saab is joining Saab Automobile Parts North America's one-year anniversary celebration with the addition of limited warranty coverage on labor costs for a term of 24 months/ 24,000 miles. This added coverage complements the existing 24 month/ 24,000 mile coverage that is standard on all OE Saab Genuine Parts and Accessories the company sells.
"Our industry-leading limited warranty coverage on parts and labor is an important addition to the products and services offered to Saab owners and only available through the Saab Service Network," said Tim Colbeck, President and CEO of SPNA. "With 24 months and 24,000 miles of coverage on genuine replacement parts and service labor, there is a compelling reason to use Saab OE Parts and Service versus aftermarket imitations. No aftermarket parts or service supplier has Saab OE parts quality nor stands behind Saab parts like we do."
SPNA also continues to expand its service network by adding Official Service Centers to serve Saab owners; the network now totals 181. Saab parts availability is back to historic high levels, and the warehouse facilities are stocked to ensure OE Saab Genuine Parts and Accessories are available to Saab owners and the service network.
About Jim Ellis Saab of Atlanta
Jim Ellis Saab of Atlanta, located at 5855 Peachtree Industrial Boulevard, has provided the metro area with new and used Saab vehicles since 2000. The dealership offers quality new and used Saab auto parts as well as the expertise of the master mechanics employed in their service department. For more information, visit http://www.jimellissaabatlanta.com.
About Saab Automobile Parts North America
Saab Automobile Parts North America was founded in June 2012 to ensure Saab owners in North America are supported with genuine parts, accessories, technical support and repair service for years to come. Saab Automobile Parts North America is the trade name for North America Distribution Services, Inc.
The company is headquartered in suburban Detroit, Michigan and operates a 153,000 square foot parts warehouse in Allentown, Pennsylvania. There are approximately 40 employees and contractors in the company.
Products and Services
SPNA is the exclusive authorized distributor to the North American market of the full line of Genuine Saab Parts and Accessories. In addition, they are the exclusive provider of Genuine Saab Service through its network of Saab Official Service and Parts Centers.