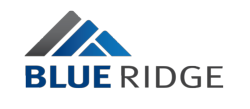 To be the leading operator in the Norwegian and Nordic wine and spirits market requires an ambitious and proactive attitude towards the use of new technology...By choosing [the Blue Ridge solutions] we now take the step up to elite performance.
Atlanta, Georgia and Oslo, Norway (PRWEB) May 22, 2013
Blue Ridge, leading global provider of SaaS demand forecasting, planning, replenishment and analytics solutions, today announced that Norway-based Vectura AS has selected the Blue Ridge CLARITY Replenish solution in combination with Blue Ridge Visibility Analytics and Lifeline services. By optimizing demand and supply chain planning along with logistics coordination from production sources and wineries to its Nordic customers, Vectura expects to pursue an aggressive strategy, greatly enhancing the precision, profit and value delivered to its import partners.
Blue Ridge recognized the scope and importance of providing an innovative solution to optimize the supply chain planning of an industry leader such as Vectura. "As the main supplier of wine and spirits to more than 280 stores operated by the Norway Wine Monopoly, as well as a number of hotels, restaurants and caterers, Vectura must maintain an elite level of service for its import customers, who are concerned with delivering optimal customer service themselves," stated Greg White, CEO of Blue Ridge. White went on to say, "Navigating this high-demand, extensive supply chain requires a robust solution for planning, forecasting and replenishing products. CLARITY Replenish and Visibility Analytics will provide game-changing breakthroughs to Vectura, delivering competitive advantages and improved profitability. Our Nordic partners at Inventory Investment will lead yet another successful implementation of our solutions."
Vectura management was highly motivated to leverage advanced, supply-chain technology to stay at the forefront of the market. "To be the leading operator in the Norwegian and Nordic wine and spirits market requires an ambitious and proactive attitude towards the use of new technology and accelerating performance. Vectura has just finalized an important move to a world-class, sophisticated and tailor-made 3rd party logistics facility for wines and spirits," explained Erik Bern, CEO of Vectura. Bern continued, "By choosing CLARITY Replenish and Visibility Analytics with Lifeline services from Blue Ridge, we now take the step up to elite performance in Supply Chain Planning and Inventory Replenishment. We are now going to combine the absolute best of two worlds: On one hand, our SAP ERP solution will handle our transactions with our customers and suppliers. On the other hand, CLARITY Replenish will create significant new competitive advantages through an outstanding level of forecasting precision and a unique level of optimization in its seamless integration with SAP. On top of that, the analytics and Lifeline services will enable us to increase the value of our offerings to our different partners throughout our entire value chain."
Vectura's selection was also highly influenced by the rapid implementation and product innovation that can be achieved because the Blue Ridge solutions are deployed in the cloud. "The fact that Blue Ridge is a Software-as-a-Service solution makes the technical implementation and operation of the solution particularly simple and transparent to Vectura," added Bern, "Furthermore, we see the advantage of Inventory Investment having prior experience implementing Clarity Replenish with SAP. With a long and impeccable track record of successful, similar projects, it assured me that we have chosen a solution and a partner that is in line with our ambitious plans for the future."
Blue Ridge continues to serve an ever-increasing number of retailers, wholesale distributors, 3rd and 4th party logistics providers in the Nordics and around the globe. "The selection by Vectura demonstrates Blue Ridge's position as a leading, global supplier of supply chain planning solutions. The Norwegian, wine and spirits 3PL leader will find itself in good company with our other leading customers within this segment globally. We are excited for Vectura to reap the strategic and financial benefits of partnering with Blue Ridge and Inventory investment. With our unique Lifeline Services offering, we will as always, ensure their continued growth and help secure their future success," stated White.
About Vectura AS
Vectura AS http://www.vectura.no supplies the alcoholic beverages industry with complete supply chain solutions. The services comprise purchasing and replenishment solutions, warehousing, transportation and distribution as well as sales and information based logistics. On behalf of its import partners, Vectura handles 800 producers spanning 50 countries. Vectura's principle customers are the Norwegian Wine Monopoly, the hotel and restaurants industry, wholesalers as well as the tax-free segment. Vectura is part of the Arcus Group – http://www.arcus.no, which is a leading Nordic company within production, sales and distribution of wine and liquor. The company is present in all Nordic countries, with subsidiaries in Norway, Sweden, Denmark and Finland. The Arcus Group is a market leader on liquors in Norway and Denmark and on wines in Norway and Sweden. The corporation also is a significant exporter of liquors to markets outside of the Nordics, most prominently to Germany and USA.
About Blue Ridge, Inc.
Blue Ridge leads the way in enterprise-class Software-as-a-Service supply chain solutions. Blue Ridge solutions and services turn inventory investments into cash flow and revenue generation opportunities. The company's robust cloud-based solutions deliver a tightly-integrated, yet flexible architecture for demand analytics, forecasting, planning, replenishment, SKU rationalization and other demand-driven optimization solutions to provide a sound foundation on which companies can solidify and enhance their supply chain initiatives. To find out why global supply chain leaders such as CVS, Vistar, Home Hardware, Burris Logistics, CRP Industries, Europris, K. Ekrheim, Martin Brothers and Procurator trust Blue Ridge's unmatched solutions and expertise as their inventory alignment partner, visit http://www.blueridgeinventory.com.
About Inventory Investment AS
Inventory Investment http://www.inven.no focus solely on optimization of Supply Chains, specializing on planning, forecasting and replenishment. Inventory Investment has, through a large number of projects demonstrated industry leading competence and experience within this field. Together with Atlanta based Blue Ridge, they constitute one of the largest and strongest professional groups dedicated to optimizing Supply Chains for wholesalers, distributors and retailers. Inventory Investment markets CLARITY Replenish, a world leading solution based on the renowned global best practice within replenishment – «The Seven Steps of Buying."