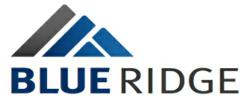 GK recognized a need for new, innovative, solutions to their inventory issues, so CLARITY was an excellent fit.
Atlanta, GA (PRWEB) May 22, 2012
Leading global SaaS inventory solutions provider Blue Ridge today announced that Gisle Krigsvoll AS is now live with best-of-breed solution CLARITY Replenishment. Gisle Krigsvoll selected Blue Ridge to optimize the company's inventory replenishment beginning at the Heimdal Trondheim warehouse.
In order to live up to customers' expectations on product availability and at the same time optimize cash flow and profit through inventory management, the company was motivated to take a quantum leap in solution capability. Their choice was CLARITY Replenishment and Visibility Analytics from Blue Ridge, implemented by Inventory Investment AS. "Our demand and supply network had become so complex that the functionality from our existing ERP system was insufficient," said Siri Krigsvoll, VP Logistics at Gisle Krigsvoll AS. Ms. Krigsvoll continued, "We recently went live with CLARITY, and remarkably after such a short time, we have already observed great advantages. For instance, the system enables precise planning on tactical and strategic levels, which highlights new opportunities for us." Ms. Krigsvoll also noted that her company's replenishment process is now executed in far less time, with logistical and commercial considerations automatically taken into account, which enables her replenishment team to focus on more strategic activities.
The selection by Gisle Krigsvoll illuminates the recent emergence of Blue Ridge as a prominent global provider of SaaS supply-chain solutions. In the Nordics, Inventory Investment AS implements the Blue Ridge suite of products and brought the client on board. "GK recognized a need for new, innovative, solutions to their inventory issues, so CLARITY was an excellent fit," stated Sverre Rosmo, CEO of Inventory Investment AS, "Their industry presents unique challenges and requires solutions that are adaptable." Rosmo identified next-generation capabilities, complete functionality and simple configuration of the solution as key benefits for their client and recommended the Blue Ridge products.
Executive management saw improved supply-chain performance as a strategic advantage and considered that carefully in making a selection. "Our motivation came from knowing we could unleash the substantial potential of our company with increased profitability and cash flow by implementing CLARITY," stated Anders Krigsvoll, CEO at Gisle Krigsvoll AS. Anders went on to say, "Just as importantly, we believe that this will significantly strengthen our competitive position."
About Blue Ridge
Blue Ridge leads the way in enterprise-class Software-as-a-Service supply chain solutions. Blue Ridge solutions and services turn inventory investments into cash flow and revenue generation opportunities. The company's robust cloud-based solutions deliver a tightly-integrated, yet flexible architecture for demand analytics, forecasting, planning, replenishment, SKU rationalization and other demand-driven optimization solutions to provide a sound foundation on which companies can solidify and enhance their supply chain initiatives. To find out why global supply chain leaders such as Burris Logistics, Shamrock Foods, CRP Industries, Europris, Home Hardware, Martin Brothers and Procurator trust Blue Ridge and its unmatched expertise to be their inventory alignment partner, visit http://www.blueridgeinventory.com
About Inventory Investment
Inventory Investment focuses on optimizing buying and replenishment. And through a large number of projects in the Nordics as well in EMEA, has gained extensive experience and expertise within replenishment and effective buying. Together with Atlanta-based Blue Ridge, they form the largest professional team focused on replenishment globally and distribute CLARITY Replenish, Lifeline Visibility, SKU Rationalization and other demand forecasting, planning and optimization innovations based on seven proven principles to inventory alignment.
About Grisle Krigsvoll
Gisle Krigsvoll AS is a privately held, independent importer/wholesaler of tools, machines and hardware for homes/cottages and leisure area markets. The company has, since its start-up in 1972, distributed goods to resellers all over Norway. In 1995 the company also has been marketing to resellers within the Swedish market.