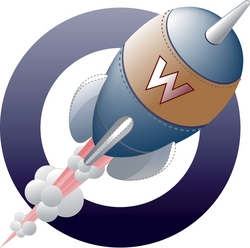 Concord, CA (Vocus) July 7, 2010
WEBO Software announced its WEBO Site SpeedUp 1.2, now offers an On-Demand, SaaS Edition to its leading website performance product. WEBO Site Speedup, available for home, business, and professional hosting environments, reduces traffic by up to 98% while boosting performance of up to 400%.
The WEBO Site SpeedUp, On-Demand SaaS product is available now for a free 14-day trial. Website Administrators can explore all of WEBO's innovative and powerful website performance product features, then choose to continue using WEBO Site SpeedUp with its free functionality, or pay just for the site optimization features admins can decide to employ, based on traffic reduction levels and anticipated performance needs.
Monthly subscription pricing for the WEBO Site SpeedUp SaaS Edition begins at $1.99 for Basic Optimization. Additional performance levels are available at $5.99, $9.99, and $16.99 for maximum website performance optimization capable of handling thousands of users per second.
Download WEBO Site Speedup v1.2 for free
http://www.webogroup.com/home/download/
In addition to its SaaS Edition, WEBO Site Speedup 1.2 (standalone-self-hosted) also offers advanced site management and improved performance features including:

Website pages load 3 times faster per Google Webmaster panel data
Improved Gzip and CDN support
Add Extreme Cache Mode to support thousands of users per second
Improved HTML Sprite placement
Separate cache for Mobile Agents like WPTouch and other mobile themes
Improved caching for CSS/HTML Sprites
Advanced PHP proxy Library
New unobtrusive modules for client side logic (JavaScript)
Adds Memcached and APC for improved server-side caching
Support for a wide variety of social widgets (advert, stat counters, etc.)
WEBO Site SpeedUp 1.2 is available in the SaaS Edition or as a standalone self-hosted plugin for a wide variety of CMS systems and publishing platforms, including but not limited to Joomla!, WordPress, Drupal, Bitrix, CS-Cart, Magento.
Options include the free "Community Edition," with increasing performance capabilities starting at $24.99 (USD) for the Lite Edition, $99 (Basic), and $129 (Plus); with optional Basic ($299) or Advanced ($699) fine tuning and licensing
About WEBO Software
WEBO Software, founded in 2007, is a proven leader in website acceleration of PHP-based websites with thousands of installations worldwide. WEBO Software is an expert in theoretical and practical application of website performance, and offers precise performance solutions for home, business, and corporate sites, in addition to host providers on an OEM, special editions, and consultative basis.
Contact:
Nik Matsievsky, WEBO Software, +7 926-728-1964, SKYPE nikolay.matsievsky
Bill Gram-Reefer, WORLDVIEW, +1 925-323-3169, SKYPE: worldviewpr
###