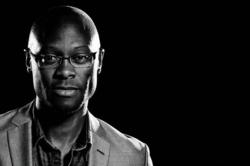 Sabaa is a very talented innovator who has a strong understanding of how to leverage technology and innovation to meet a brand's marketing needs
Toronto, Canada (PRWEB) October 01, 2012
Digital Journal Inc., a global leader in digital media technology and publishing, today announced the appointment of Sabaa Quao to head the company's new brand marketing and social media division called /newsrooms. Quao will join Digital Journal as Chief Marketing Officer.
Quao previously worked as Vice President Strategy, Emerging Platforms at The Hive Strategic Marketing Inc.
"Sabaa is a very talented innovator who has a strong understanding of how to leverage technology and innovation to meet a brand's marketing needs," said Chris Hogg, CEO of Digital Journal Inc. "He has a deep understanding of social media, marketing and technology and he excels at every step of the digital media process, from concept and collaboration to design and execution. As Digital Journal continues to grow, Sabaa will add tremendous value to both our team and our customers."
Sabaa Quao is a career entrepreneur and has worked as a creative director, business strategist, and marketing specialist. He has extensive experience in brand development across multiple media and technology platforms.
With degrees in Communication and Design, a B.Comm in Marketing, and an Executive MBA from the Rotman School of Management, Quao boasts an impressive portfolio including the launch of the Toronto Raptors and Playdium Entertainment, the rebranding of the CN Tower and the Directors Guild of Canada, and special projects for Toronto International Film Festival Group, Electronic Arts, Nortel Networks, Roots, RBC Royal Bank, Levi's, Bell Mobility, Rogers Communications, The Beer Store, GlaxoSmithKline, McCain Foods, Corona, Coca-Cola, and Jack Daniel's.
After seeing the platform, technology and global network of content creators Digital Journal had developed, Quao recognized an immediate application for marketers and the enormous benefit that could come from a social media-driven news network deployed to cover brands.
"I'm excited to be joining the Digital Journal team," said Quao. "The Digital Journal platform and global network gives us incredible positioning for /newsrooms. Over the past three years I encountered a persistent problem with social media management that we can now solve for. Essentially the days of the one-person Community Manager overseeing social media for a brand are over. The demands are overwhelming and you need a broader, deeper, and professional creative network to engage an audience 24/7."
With the ability to leverage Digital Journal's proprietary social technologies and content solutions, Quao and Hogg worked closely to create a process and strategy for brands that harnesses the audience-growing skill of journalists with the expertise and commercial inclination of a skilled marketing team.
"The response so far from both marketers and creative producers has been immediate and positive," said Quao."
Quao previously ran Capacity Networks, a media and entertainment IP commercialization company in London, England, that was formed from a merger between Helsinki and Oxford-based technology and software development companies. Prior to that Quao founded and ran XCORPORATION, an accomplished marketing communication and design firm in Canada, for 10 years.
Quao also co-founded FILMINUTE, the international one-minute film festival, with fellow Canadian John Ketchum in 2005. The festival and competition is based in London, Bucharest, and Toronto. Filminute runs every September, is primarily online, draws submissions from 65 countries and generates audiences in over 100 countries. With Filminute, Quao developed a working model for creating and running social media-driven marketing campaigns running simultaneously in 15-20 markets, in multiple languages, across multiple time zones.
Quao also sits on the Board of Directors for the Institute for Contemporary Culture at the Royal Ontario Museum.
For more info, visit http://www.digitaljournalmedia.com
About Digital Journal Inc.
Digital Journal Inc. is a global digital media company that delivers technology, content and social media solutions to brands and media companies. Headquartered in Toronto, Digital Journal is widely recognized as a pioneer and leader in digital media and in 2012 Digital Journal was proclaimed one of the Top 20 most promising companies in Canada. Boasting a proprietary digital platform and a network of tens of thousands of professional content creators in 200 countries, Digital Journal provides an out-of-the-box solution that touches every corner of the digital media industry.