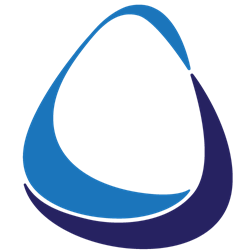 We immediately made this update top priority and got the update out as soon as possible. The security of our customers is important to us. - William Haynes, Founder
Simpsonville, SC (PRWEB) June 25, 2014
Sabai Technology has released an updated version of its VPN router firmware in response to vulnerabilities in the OpenSSL software.
In early June, OpenSSL announced a critical patch for what was referred to as "severe" vulnerabilities. Though there were no known exploitations of these vulnerabilities in Sabai OS, the company has proactively released the updated Version 5.FIVE.1 for eligible customers. This patch repairs six flaws in the OpenSSL software.
The public became aware of the widespread disruption these flaws can create when the Heartbleed bug hit this spring. The second patch has been given far less attention, but the vulnerabilities are just as critical.
"One of the most confusing and frustrating issues for consumers is that there is little they can proactively do to protect themselves from these vulnerabilities. They are at the mercy of their service providers to do these security updates and then communicate clearly to them when and if a password change should take place," explains William Haynes, Founder and Chief Strategist for Sabai Technology. "We immediately made this update top priority and got the update out as soon as possible. The security of our customers is important to us."
Sabai Technology is distributing the firmware via email to eligible customers. Sabai customers who do not receive an email communication are encouraged to contact customer support about the update. Updates are available for all current and legacy Sabai Technology VPN Router products, including the Asus RT-N66U and RT-N16, Linksys e4200, e3200, e3000, e2500, and e2000, NETGEAR WNR3500L, and Belkin N300.
The v5.FIVE.1 update builds upon the release of Sabai OSv5.FIVE, which made several improvements in the functionality and interface of Sabai OS, the premier firmware for wireless VPN routing. Sabai Technology has several exclusive features and products for the consumer VPN market, including Gateways, which allows users to run both a local and VPN IP address over a single wireless signal. No other VPN Router setup allows this sort of device-by-device control of Internet access.