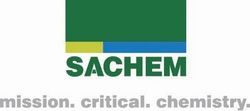 The results of 2-D HPLC with displacement chromatography are impressive and this new e-Learning course illustrates the power of integrating this method into critical analytical analysis
AUSTIN, Texas (PRWEB) September 8, 2008
Two-dimensional HPLC facilitates the separation of complex mixtures by using different chromatography modes as sequential steps. By using displacement chromatography in the first dimension, one can better analyze and prove product purity through greater sensitivity and precision in identification of trace components. Moreover, in oligonucleotide, proteomics and other similar applications, this technique is a measurable superior technique to detect minor component biomolecules of interest. 2-D HPLC using displacement chromatography in the first dimension addresses challenges in characterization, process control, process optimization, biomarker analysis, QBD programs and proteomics.
This 10-minute, customized, simulation-based program enables users to gain a deeper understanding of 2-D HPLC using displacement chromatography. In the first dimension one uses displacement chromatography to concentrate low abundance materials in discrete transition zones within the displacement train. This first step removes 95% of main component interference without affinity resins or prior knowledge of component identity. The second chromatography step is then used to analyze these enriched samples.
"The results of 2-D HPLC with displacement chromatography are impressive and this new e-Learning course illustrates the power of integrating this method into critical analytical analysis," remarks Rosemary Hoffman, Director, Biotechnology Solutions Group at SACHEM. "Proof of product purity is critical to biopharmaceutical companies and regulatory agencies. This technique enables a significantly improved approach to meeting this important challenge."
SACHEM offers specifically designed displacers, regeneration agents and simple, easy-to-use protocols. For additional support, SACHEM provides the technical expertise to make this method easy enough to use everyday. Isolis System™ products can be purchased at http://www.sachemstore.com.
The e-Learning program is available on SACHEM's website at http://www.sacheminc.com.
About SACHEM:
SACHEM, Inc. delivers highly pure, precise and innovative chemical solutions designed to solve the most demanding and challenging applications. For over 50 years SACHEM has provided chemical solutions and services to customers in key markets including electronics, biotechnology, starch modification, polymers, catalysts, pharmaceutical and agricultural chemicals. Based in Austin, Texas, SACHEM's expanding worldwide operations include manufacturing and research facilities in North America, Europe and Asia with a global service network and presence spanning over 30 countries. For more information about SACHEM, Inc. please view http://www.SACHEMINC.com.