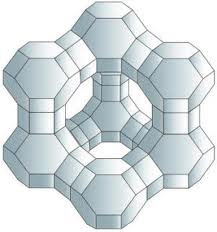 The IZC is always an excellent venue to learn about the latest advances in the catalyst and zeolite markets. SACHEM is excited to be invited and exhibit at the conference
(PRWEB) May 16, 2013
SACHEM will exhibit at The 17th International Zeolite Conference in Moscow on July 7-12. SACHEM was invited by the International Zeolite Association together with the Russian National Zeolite Association to participate in the conference which will cover all aspects of the science and technology associated with ordered porous materials – zeolites, zeotypes, mesostructures materials and porous hybrid solids (MOFs).
SACHEM manufactures zeolite raw materials and additives critical to the production of synthetic zeolites and catalysts. We specialize in providing zeolite producers with the broadest line of zeolite templates and structure directing agents (SDAs).
"The IZC is always an excellent venue to learn about the latest advances in the catalyst and zeolite markets. SACHEM is excited to be invited and exhibit at the conference, "commented Rosemary Hoffman, Business Director- Energy Materials.
SACHEM, Inc. is a global chemical science company with full commercial operations in the United States, the Netherlands (Zaltbommel), Japan and China. SACHEM has been manufacturing and developing unique and creative solutions to meet template and catalyst needs for over 55 years. We provide Structure Directing Agents (SDA) consulting services as well. Based in Austin, Texas, SACHEM's expanding worldwide operations include manufacturing and research facilities in North America, Europe and Asia with a global service network and presence spanning over 30 countries. For more information please visit http://www.sacheminc.com/products/zeogen/