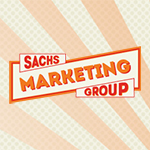 I'm always happy to share my knowledge of SEO and online marketing with people who are eager to learn.
Thousand Oaks, California (PRWEB) June 01, 2013
Sachs Marketing Group is an internet marketing company based in Thousand Oaks, California. In a collaborative effort between Sachs Marketing Group and Ticket Platform, the leader in custom websites and online marketing for the online ticket industry, Sachs Marketing's CEO Eric Sachs will represent Ticket Platform's online marketing department at this year's Ticket Summit at Bellagio in Vegas.
Ticket Summit is the leading conference and trade show for online ticketing and entertainment professionals. The annual event brings together hundreds of experts, vendors and industry leaders from the online ticket industry in Las Vegas each year. The 3-day event features exhibitors, networking roundtables, webinars, panel sessions and much, much more.
Sachs is scheduled to speak on July 17th, during the afternoon session. Sachs will be discussing search engine optimization (SEO) and its specific relationship with social media and online ticketing.
"Until very recently, there was a clear delineation between organic search results and social media development," Sachs said. "Today, that line has become blurry. Now, organic rankings and web traffic are directly impacted by social development. The theory is that if your friends like something, you might like it too. As a result, search engine algorithms are picking up on these advanced social signals, and these are impacting how and where a website shows up in the search engine result pages," Sachs said.
This will be the second year that Sachs has been asked to speak at Ticket Summit. In 2012, Sachs participated in an SEO and Online Marketing roundtable discussion with several other online marketers from various companies. This year, Sachs has the stage to himself for a 25-30 minute presentation.
"I'm really looking forward to the new format for 2013. The seminar-type format should allow for a more intimate audience experience." Sachs said. "I'm always happy to share my knowledge of SEO and online marketing with people who are eager to learn." Sachs said.
Sachs intends to give the audience a tangible take-away this year. He refused to disclose specifics but did state that he would be teaching people how to use social media to develop a specific segment of their market with a very high conversion potential.
"I'll explain how to create a custom audience using social channels," Sachs said. "Once we've created the audience, I'll show people how to leverage their audience and drive web traffic from social platforms to their website. This type of traffic has a tremendously high conversion potential – much more so than traffic resulting from organic search," Sachs said.
Sachs Marketing Group is a local SEO company with offices in Thousand Oaks, CA. All of their online marketing work is done in-house and never outsourced. Sachs Marketing Group's clients range from small "mom and pop" type businesses, to very large, multi-national corporations.
To schedule an interview or speaking engagement with CEO Eric Sachs, please call Sachs Marketing Group Toll-Free: 866.992.3742. Or visit them online at http://www.SachsMarketingGroup.com.
-30-