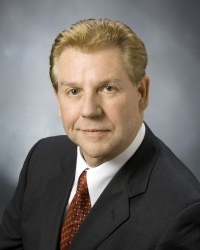 Denture cream users and their families deserve answers. We'll continue to press on with our investigation and work tirelessly to deliver those answers for them.
Sacramento, CA (PRWEB) February 23, 2011
Sacramento product liability attorney Clay Arnold said today that ABC News should be applauded for its report on the potential link between high zinc levels in denture creams and the health problems being suffered by denture cream users across the country.
The ABC News investigative report, which aired earlier this month, claims that publication of a study by University of Texas researchers connecting denture creams and excessive zinc levels was delayed for more than two years because of a negative peer review by a dentist who was, at the time, a paid consultant of Procter & Gamble, the maker of Fixodent denture cream.
"The story behind the delayed publication of this study is important because this study was the first to make the connection between the high zinc levels in these denture cream users and the terrible health effects they've suffered," Arnold said. "I commend ABC news for giving attention to this serious issue."
Arnold, who heads The Arnold Law Firm, a Sacramento, California-based personal injury law firm that focuses on product safety concerns and has spearheaded a national denture cream investigation.
He is among the attorneys who are representing clients in a class-action product liability lawsuit against denture cream makers that is currently pending in the U.S. District Court for the Southern District of Florida (In re Denture Cream Products Liability Litigation, MDL No. 2051).
According to Arnold, calcium-zinc polymers have long been used in denture creams to form adhesive and cohesive properties. However, the zinc can be absorbed through the gums or swallowed, which can harm the body's ability to absorb copper, an essential mineral for good health.
The copper deficiency can in turn cause nerve damage that emerges in symptoms such as numbness or tingling in the hands and feet, loss of balance or coordination and unexplained pain or weakness.
"If a denture cream user is suffering these symptoms, they need to contact their doctor right away, and then consult with an experienced product liability attorney," Arnold said. "It could very well be that the denture cream user is suffering from nerve damage that is directly linked to zinc poisoning."
The study reported on by ABC News was published in the journal Neurology. The study analyzed four patients who used denture adhesive creams. When three patients stopped using the cream, their zinc levels dropped, while the fourth patient continued to use the cream and to experience high zinc levels.
According to ABC News, the maker of Super Poligrip denture cream, GlaxoSmithKline, stopped using zinc in the U.S. market. Proctor & Gamble has added a warning to its label for Fixodent, stating that "prolonged zinc intake may be linked to adverse health effects."
However, in a statement to the news network, Proctor & Gamble said that "we know of no valid scientific evidence that using Fixodent as directed causes any ill health effects."
"Denture cream users and their families deserve answers," Arnold said. "We'll continue to press on with our investigation and work tirelessly to deliver those answers for them."
About The Arnold Law Firm
The Arnold Law Firm was founded in Sacramento, California, in 1975 by Clayeo C. Arnold. The firm's personal injury trial attorneys are dedicated to the aggressive representation of people injured by the negligent actions of others. The firm's experienced trial attorneys have successfully advocated for hundreds of people throughout the United States injured in automobile, trucking and construction equipment accidents; on construction sites and work sites; by dangerous conditions of public and private property; by defective products; through the malpractice of healthcare professionals and legal professionals; and through the use of unsafe drugs or medical devices. For help with a personal injury case, contact the Arnold Law Firm at (916) 924-3100 or use the firm's online form.
###