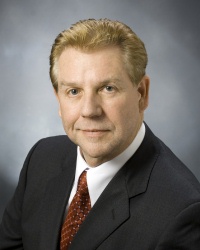 Texting while driving or talking on a cell phone when you're behind the wheel is a sure way to put yourself and other drivers in serious danger.
Sacramento, CA (PRWEB) April 21, 2012
Sacramento car accident attorney Clay Arnold said today that motorists stopped in the California Highway Patrol's crackdown on distracted "zombie drivers" during April's Distracted Driving Awareness Month should actually consider themselves lucky.
"Being stopped and getting a ticket for distracted driving is better than causing a wreck that injures or kills someone because your mind was not focused on the road," said Arnold of the Arnold Law Firm, whose Sacramento personal injury lawyers represent car accident victims across California.
"The Patrol is calling distracted driving 'zombie' behavior, or a brainless activity, and it's true," Arnold said. "Texting while driving or talking on a cell phone when you're behind the wheel is a sure way to put yourself and other drivers in serious danger."
Throughout April, the California Highway Patrol (CHP) is conducting the second annual National Distracted Driving Awareness Month campaign, "It's Not Worth It!" The campaign is supported by statewide grassroots outreach, social media activities and television commercials that dramatize distracted driving as "zombie-like behavior behind the wheel."
More than 200 local law enforcement agencies and 103 CHP offices will be participating in the month-long crackdown on distracted driving, according to a CHP news release.
In April 2011, more than 52,000 citations were issued by law enforcement statewide, or four times the monthly average, the CHP release says. A first-time citation this year will cost a minimum of $159 and a second violation at least $279.
"After years of injury and death in car crashes attributed to cell phone use and other distracted driving, we've begun to see an awareness that distracted driving is reckless behavior, and laws that have led to less use of cell phones behind the wheel," Arnold said. "Anything that keeps this trend going strong is positive."
The California Office of Traffic Safety (OTS) said in March that deaths attributed to hand-held cell phone use by drivers have dropped by 47 percent since California enacted a ban on hand-held cell phone use while driving in July 2008. Injuries have decreased in a similar manner, the OTS said.
The OTS also said that a statewide opinion survey found that 62 percent of respondents thought texting and talking were the biggest safety concerns on California roadways, and 84 percent said cell phone conversations or texting while driving constituted the most serious distractions while driving.
Arnold said people who are injured or family members of individuals who have been killed in auto wrecks blamed on distracted driving have the basis of a legal claim against the at-fault driver for compensation for their medical expenses, pain and suffering and other losses.
"If you've suffered a personal injury or the wrongful death of a loved one because of texting while driving or some other kind of distracted driving, you should understand that the at-fault driver needs to be held accountable," the veteran attorney said.
"Anyone who has been hurt in a crash caused by a distracted driver should contact an experienced car accident lawyer as soon as possible to learn more about their legal rights and options."
About The Arnold Law Firm
The Arnold Law Firm was founded in Sacramento, California, in 1975 by Clayeo C. Arnold. The firm's personal injury trial attorneys are dedicated to the aggressive representation of people injured by the negligent actions of others. The firm's experienced trial attorneys have successfully advocated for hundreds of people throughout the United States injured in automobile, trucking, and construction equipment accidents; on construction sites and work sites; by dangerous conditions of public and private property; by defective products; through the malpractice of healthcare professionals and legal professionals; and through the use of unsafe drugs or medical devices. For help with a personal injury case, contact the Arnold Law Firm at (916) 924-3100 or use the firm's online form.