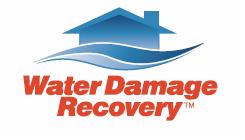 Sacramento, California (PRWEB) May 29, 2012
Sacramento water damage restoration and sewage cleanup pros at Water Damage Recovery have found a way to improve the communication for all parties involved during a water damage or sewage emergency. "Until now a property management company, owner or insurance adjuster had to physically be onsite in order to understand the severity of a restoration project. By implementing Skype as a primary communication method we can now provide an audio and video stream that allows key decision makers to understand exactly what is going on during a restoration project," said Maria Neumann who is the Owner of Water Damage Recovery in Sacramento.
Water Damage Recovery handles all types of restoration including Sacramento water damage restoration and sewage cleanup. According to Maria the best thing a person can do is start the restoration process as soon as possible. "The longer a person waits the more damage is likely to occur. In the case of a large water spill or sewage spill, getting the liquid removed as quickly as possible will help to limit the amount of penetration into the structure. Sanitizing and drying will eliminate harmful pathogens and reduce the likelihood of a mold problem in the future," said Maria. According to Maria the new Skype capability Water Damage Recovery of Sacramento is offering will allow the restoration process to move at a quicker pace because approvals for work can be obtained more quickly.
Sacramento water damage restoration and water cleanup are often needed because of broken plumbing pipes. One of the key advantages to the new Skype communication Water Damage Recovery is offering is that the water damage restoration team can send the images to experienced Sacramento plumbers they work with, so the plumber can bring the right part to stop the water as quickly as possible.
To learn more about Sacramento water damage restoration by Water Damage Recovery visit their website, see their popular online videos or read their many positive online water damage and sewer cleanup reviews on trusted consumer review sites like Google, Yahoo and Yelp.
Water Damage Recovery
852 Northport Drive #3, West Sacramento, CA 95691
(800) 886-1801 ‎ waterdamagerecovery.net