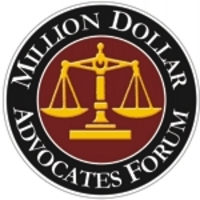 San Diego, CA (Vocus) May 28, 2010
Attorneys John N. Demas and S. David Rosenthal, founders and partners in the Sacramento trial law firm of Demas & Rosenthal (http://www.injury-attorneys.com ), hereby announces that the firm is initiating an online charitable effort in an attempt to disburse free child safety items to be distributed to families in need who cannot afford these products that are used to keep their children safe.
The Sacramento Personal Injury Law Firm has dedicated a page on its Web site, with the URL http://www.injury-attorneys.com/child-safety-gear.html for those who wish to be considered for receipt of these items so that they can provide a safer environment for their children. There is no obligation involved for anyone who wishes to receive these items, and the firm simply requires the completion of a form on the page linked above to begin the process of obtaining free child safety products for families who need them.
The products that can be obtained include bicycle helmets, child restraint seats for automobiles, safety plugs for electrical outlets, door knob covers, cabinet and drawer safety latches, arm floats and any other type of product that's designed to protect children from danger or risk of injury in environments that include the home, a vehicle, swimming pools and on bicycles.
About Demas & Rosenthal
Demas & Rosenthal is a Sacramento consumer trial law firm that dedicates its practice to representing consumers who have been injured by defective products of all types as well as providing representation to clients who need legal help in areas that include traffic accidents, nursing home abuse, pharmaceutical injuries and several different sorts of personal injury cases.
All of the attorneys at the firm have long been advocates for consumer safety, including serving as members of Injuryboard.com, a legal community Web site that's dedicated to promoting safety and injury prevention. This new charitable effort regarding the distribution of child safety items furthers this firm-wide belief that the best situation involving child injuries is to work to prevent them before they occur.
# # #