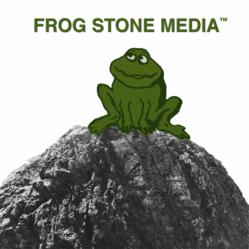 Web development isn't just a career for me, it's a passion
Sacramento, CA (PRWEB) May 31, 2013
Michael Kahn, a Sacramento-based website developer who for more than a decade has consulted with numerous corporations, small businesses and sole practitioners to build and maintain their web-based needs, has expanded with the launch of Frog Stone Media.
A website development firm, Frog Stone Media not only offers development and design services, its provides individualized website maintenance plans, web hosting, custom WordPress themes and plug-in development.
"Web development isn't just a career for me, it's a passion," said Kahn. "I've studied web development since 2003, staying on top of the latest trends and technology like a frog sits on top of a lily pad (or a stone, in my case)."
Frog Stone Media also offers online marketing services; copywriting, SEO, Adwords campaigns, press release distribution, promotional videos and photography.
"I build beautiful websites that work and that make you money," said Kahn. "I help you find customers online and generate qualified leads. I do it because I love playing with code and solving problems."
As a contributor to the open source community, Frog Stone Media offers several free and premium plugins.
"I am a member of Google Engage and have attended phone, web, and on-campus seminars for marketing and AdWords training from masterminds such as Guy Kawasaki and Seth Godin," said Kahn. "I am constantly learning bleeding edge tricks and evolving my current skills to design search engine friendly websites built to be well-oiled lead generating and conversion-generating machines."
Throughout his career, Kahn has developed long-term relationships with many businesses owners. In addition to building quality sites, clients rely on him for website emergencies, security issues and sensitive data protection.
With the debut of Frog Stone Media, Kahn will continue to provide diverse expertise for his current clients and he welcomes the opportunity to discuss potential new clients' needs.
For additional information and client testimonials, contact Michael Kahn, Frog Stone Media, Tel. 916-600-9078 or via email: mike(at)frogstonemedia(dot)com.