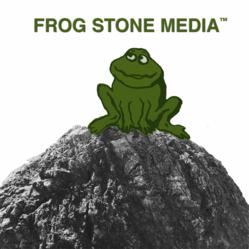 Tailored for WordPress users.
Sacramento, CA (PRWEB) May 31, 2013
Frog Stone Media is proud to reveal three brand new WordPress maintenance plans for businesses owners using WordPress.
Each of the three plans is tailored to take the burden of maintaining a website away from business owners. With extensive experience in working in various WordPress environments since 2003, Frog Stone Media is well versed in the technology that runs WordPress, security, and customizations.
Business owners of WordPress websites can now be assured their WordPress site will be proactively managed and kept up to date on the latest plugins and software their site uses. Consultation on the best solutions for individual needs are provided to keep websites running in tip-top shape.
Security auditing and hardening is included to help prevent data breaches, downed websites through DDoS attacks, and common vulnerabilities.
More advanced plans include web hosting, website updates, and social media management to keep customers engaged with the business. News, useful information, and company announcements are actively relayed across a business' website and social media profiles.
Keeping a WordPress website up to date and customers engaged can be a time-consuming and competitive process. For more information on available plans or to get started, visit http://frogstonemedia.com/web-development/wordpress-maintenance/