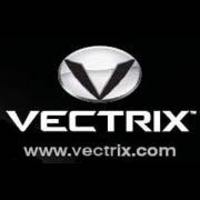 San Francisco, CA (Vocus) February 19, 2008
Vectrix California and The City of Sacramento's Mayor Heather Fargo Cordially invite you to attend the unveiling of California's Premiere Fleet of Electric Vehicles, Vectrix Electric Motorcycles
WHAT:
The City of Sacramento will be hosting a press conference to announce their latest initiative towards sustainability, The Vectrix Zero Emissions Vehicle (ZEV). This fully electric, highway legal, zero-emission motorcycle will be used by the City of Sacramento's Department of Transportation for Parking Enforcement and by the Police Department as part of their fleet. The Vectrix ZEV will be on-site to test drive with knowledgeable representatives to answer questions and take interviews.
WHERE:
The City of Sacramento's New City Hall Plaza
915 I Street
Sacramento, CA. 95814
WHEN:
February 20, 2008
Press conference at 11a.m.
Reception immediately following.
Please RSVP to Cara Morrissey at Ballantines PR.
Cara Morrissey
Ballantines PR
cm@ballantinespr.com
Tel: 310 454 3080
Cell: 310 499 3033
Ballantines PR
Vectrix Electric Motorcycles
See the Vectrix zero emissions motorcycle video on YouTube
###